One day a young woman wakes up with an idea that would revolutionize the private aviation scene in India. She goes back and forth, weighs the pros and cons, and just when her dream is ready to take off, Cancer clips her wings. She is told she won't be around for more than a few months.
Today, 24-year-old Kanika Tekriwal is spearheading JetSetGo, India's first online marketplace for private aircraft charter.
In a first ever heart-to-heart with LifeBeyondNumbers, Kanika shares her incredibly inspiring story:
I've been working in the aviation industry since I was 16 – for the past 8 years or so – having started working in the sector when private jets in the country were far and few!
I have worked in aviation in both India and abroad, seen the industry grow (and shrink of course over the past year or so) and learnt a thing or two about the different ways in which we could possibly make it more prosperous.
JetSetGo is the result of this varied experience.
The Inception of JetSetGo: Identifying The Opportunity
Over the past few years while interacting with customers, I noticed the frustration clients experienced in dealing with charter brokers and operators – all for a single flight. Anyone wanting to use a private jet would ideally contact a broker or an aircraft operator either through personal recommendations or pick from the first few search results google showed.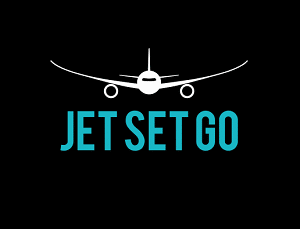 The problem here is that brokers recommend jets or helicopters which give them maximum commission irrespective of the client's requirements. The client, due to the sheer lack of transparency and availability in the industry pays astronomical amounts for these aircraft.
Similarly if the customer contacts an operator directly – he would be pitched an aircraft solely operated by that operator.
A number of customers were of the opinion that there lacked a professional and comprehensive charter service providing variety of aircraft with a transparent pricing system.  Given that the private aviation industry in India is still nascent, users are generally recommended air craft that suit brokers more than the user themselves. JetSetGo endeavors to change this and make private jet charter very economical and simple.
We launched JetSetGo in mid-March this year (after 18-20 months of back and forth and many a blip!). Today we are India's first online marketplace for private jet and helicopter charter.
An Unexpected Setback
I had the idea brewing in my head for close to 3 years or so but just when I started working on it, I was diagnosed  with Cancer which set me back by a year. Luckily for me nobody else in the country had gotten around to something similar until I finished treatment or for that matter until now!
The first doctor I met told me – Kanika you may have very little time. I was 22 at that time and I said "Really doc, I am going to come see you here after 40 years not for treatment but to prove that I am alive and kicking." I then said goodbye to this doctor and found one who believed in hope, in his practice and most importantly in me. This didn't happen easily of course. I travelled across the country meeting recommended doctors.
The first major lesson I learned here was: Choose your people right, keep looking till you find them and believe in them fully once you do. I am fortunate to have found like-minded co-founders in Darshan Ramanagoudra (Sales & Marketing Director), Nag Manohar (Commercial Director), and Rahul Sharma (Chief Technical Officer).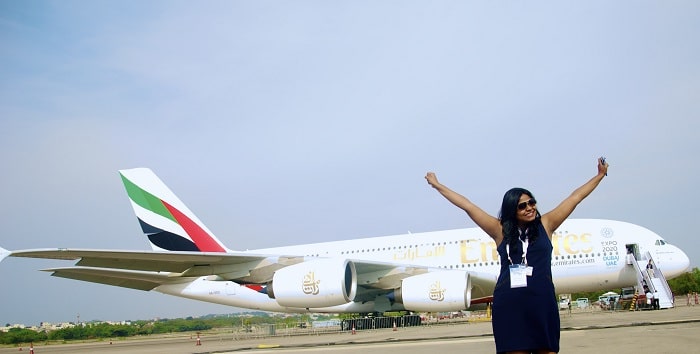 Together my doctor and I fought the disease as a team. To my benefit that one year of Chemotherapy and radiation  taught me a lot and gave me the time I needed to think  things over and come up with a plan.
Cancer made me a strong person ready to face any challenge and most importantly to never give in. When we began work on JetSetGo and things didn't go our way – I didn't get upset just focused on what we could do next. Today if I am unable to sell a  plane after investing time and considerable  resources in a  customer: just because the economy is not doing well and he's had a change of mind, I don't give in.
I don't get demotivated – I look for more customers. I look for  solutions as to how to make these planes affordable for my customers and I go to sleep thinking very soon I am going to  be on the list of 100 most  powerful women in the world.
A Little More About JetSetGo and What We Do
JetSetGo is an interactive technology driven platform enabling users to search and charter aircraft and helicopters across India. At JetSetGo we've got on board almost 80% of India's private jet fleet. The flight search lets users enter minimum flight details i.e. location, date of departure, arrival and number of passengers. The application then carries out a live search for suitable aircraft basis user criteria and a list of aircraft is displayed. The user can then make a selection of different aircraft and request for quotations.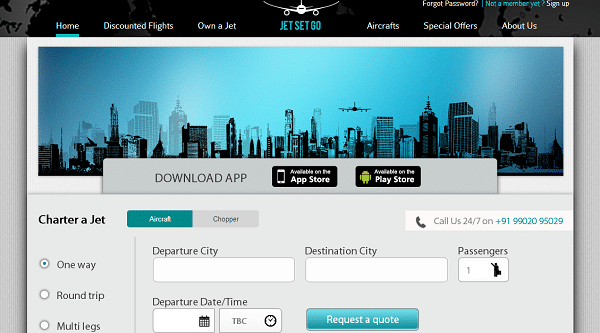 JetSetGo further suggests air craft to users in case its specialists are of the opinion that there is an aircraft which better suits the user's requirements.
The quotations are serviced to the user at net prices (with no commission, brokerage etc.), JetSetGo connects the user with the operator to further close on the deal. All financial transactions happen directly between the user and the aircraft operator. JetSetGo does not charge either the user or the operator any fees or commissions for its services.
Discounted Flights: A Win-Win For All  
JetSetGo for the first time in India also offers discounted flights. In an endeavor to make private jets and helicopters more accessible to a larger audience JetSetGo offers operators a direct platform to sell all empty legs on their aircraft. In an industry where almost 28% of the private jet/helicopter flights happen to be ferry – we decided to turn them into revenue.
These empty legs are updated real time every time an operator generates a schedule. These empty legs are from operators across the world and not only domestic. The users in turn are able to access empty legs real time enabling a quick buying process. All of this of course results in what we choose to call "free" revenue for the operator and a private jet experience at a fraction of the original cost for the customer. We choose to call these discounted flights – simply because everyone loves a good deal!
To put it in a nutshell JetSetGo offers:
A large network of accredited Private aircraft/helicopters at net prices
Compare & find the best private Aircraft/helicopter and price for your flight
Discounted flights – private jets and helicopters at a fraction of original costs
Instant private jet/helicopter charter
Estimate prices online, for any flight
Service from private jet charter experts available 24/7 at info@jetsetgo.in
A unique window to sell, buy and lease aircraft.
Bulk charters option to service aircraft requirements of 28 seats and more.
JetSetGo is available on the iOS app store free of cost as it is on the android market place. Users can also download the iOS application on their iPad. We are live at www.jetsetgo.in
There's so much more I could write about how Cancer  saved  me from a typical Indian marriage and no career,  how I meet people every day and some ask "how do we  buy shares in  your company?" But all I am going to say is JetSetGo and I are here to change the  industry, we already see it  happening in the 3 months we have been live.
Apart from all this, I ran the Delhi half marathon last year and realized I can do everything I want to do. I love painting and travelling. I traveled across South America over December and January – made the most amazing friends and learned so much about the world. I trekked up the Himalayas from Pelham and Gulag last month and loved every bit of it…I could go on forever!!
Cancer was the most emotionally draining episode of my life but you know what, it helped me become a better person, a successful person and most importantly a stronger person.
LifeBeyondNumbers wishes Kanika and her team all the very best in their endeavors. Have an inspiring story to share with the world? Write in to us at mystory@lifebeyondnumbers.com.