"Lives of great men all remind us
We can make our lives sublime,
And, departing, leave behind us
Footprints on the sands of time"
– Henry Wadsworth Longfellow –
It has been a year since the Missile Man's body had left this planet, but his ideals, ideas and vision for a great nation will remain forever. On July 27, 2015, Dr. A.P.J Abdul Kalam breathed his last moments before a gathering of students whom he was trying to inspire. But even as I am writing this tribute today, I see many people sharing his words and photographs on social media and this is enough evidence that he remains in our hearts forever.
What Dr. Kalam Wanted
The charming personality who showed us all that age was just a number didn't certainly live long enough till 2020, but he passed on his legacy to all of us. No other personality in the country had, nor will probably, ever inspired every youngster to such an extent as this man did.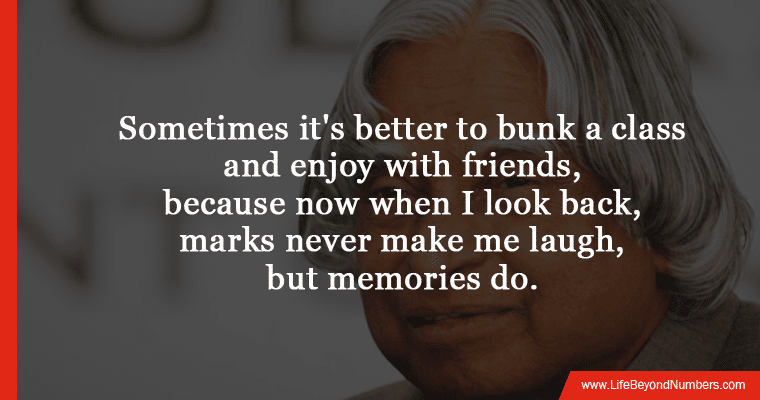 A few days back, there were a few petitions floating around social media asking for the construction of a proper memorial at Dr. Kalam's place of burial. I did sign that myself since I believed that a man of this stature needed some respect from the government, at least, and it was disgusting to hear the lack of a memorial even after his death.
But, of course, Dr. Kalam had no interest in politics and he was never a politician. He did not like power and never wanted to serve another term as President due to the political torture he was subjected to. Even today, he would have never asked for a memorial to be built upon his body. He would never have been happy to see his 7-feet high bronze statue in Rameshwaram.
The only thing that would have made him happy is to see the youth of India work in unity towards realizing his vision of the nation in 2020.
Dr. Kalam's Vision of India in 2020
Dr. Kalam always inspired students to dream, and I still remember his two-hour long speech at our college, way back in 2012. We could write a hundred odes, tributes, and eulogies, but none of them would justify what Dr. Kalam wanted from us.
In terms of development, India has come a long way. But if we closely read Dr. Kalam's writings and listen to his speeches, he was never interested in the kind of development we are heading towards today.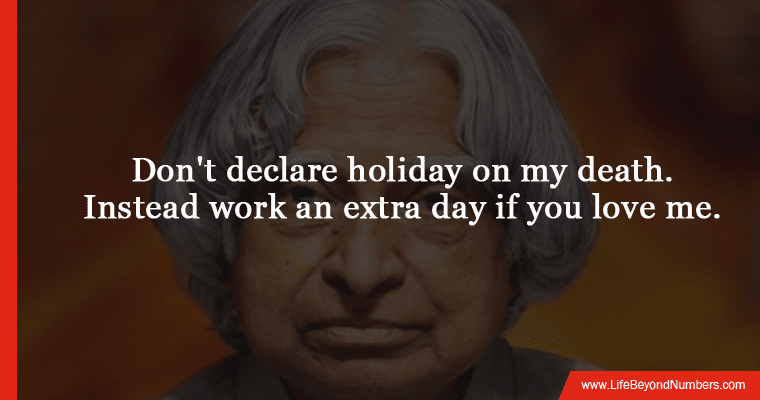 "Enhancing agriculture productivity is the key for agro-food processing and related industrial, manufacturing and service sector growth." – Dr. A. P. J. Abdul Kalam
Dr. Kalam believed in developing India from within, making the nation sustainable, and he firmly believed that agriculture was the backbone of the country. He also believed that India had to be self-sufficient in many sectors of the economy. All of this is explained in detail in his books India 2020: A vision for the New Millennium and A Manifesto for Change: A Sequel to India 2020.
The Best Tribute We Could Give
"Great dreams of great dreamers are always transcended". – Dr. A. P. J. Abdul Kalam.
With just a few more years left for the deadline of Dr. A.P.J Abdul Kalam, the best tribute we could give him is to realize his vision of India come true. While it is not easy as said, we have to put in our time and efforts to work together and make it come true.
---
Don't Miss: Dr.Kalam And 7 Life Lessons We Can Learn From The Leader
---
While it is not a good idea to bank on government and political agents to help the nation realize his dream, we as individuals can definitely make a change, transcending all barriers, as the Missile Man once quoted.  
Dr. A. P. J Abdul Kalam (1931 – Forever).