Little Deepika's face beams with an innocent smile as she clings to Kumud Kalita. To Deepika and many other little differently abled children like her at Topoban, Kalita is love, care, support, and everything. For them Kalita is their parent, Topoban is their home, where they are finding succour and rehabilitation.
Kalita, who teaches at Pathsala College, singlehandedly set up 'Topoban', the children home, in 2005.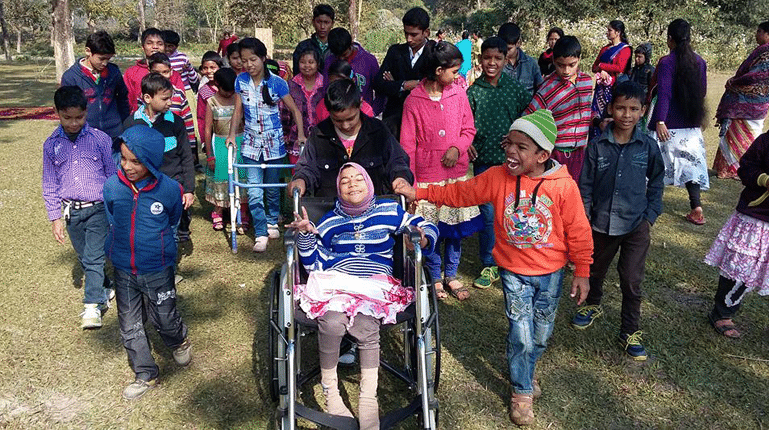 Nestled at an idyllic surrounding at Pathsala in Assam's Barpeta district, which is 80 kilometers from Guwahati, Topoban provides shelter to abandoned and orphaned differently abled children, which is now a home to 23 children, between the age group of 6-14 years.
"From 2005 to 2012, I was running this home without any support, but in July 2012 finally the children's home was recognised by the State government, and they started providing funds for the maintenance of the home," he shares.
Born and brought up in an impoverished family, Kalita understood what it meant to grow up without basic necessities. Right from his college and university days, he had started helping needy children some way or the other such as by distributing books, clothes, food etc. "Around that time, I noticed that a number of people are willing to help poor children but very few come forward to help those who are differently abled" shares Kalita.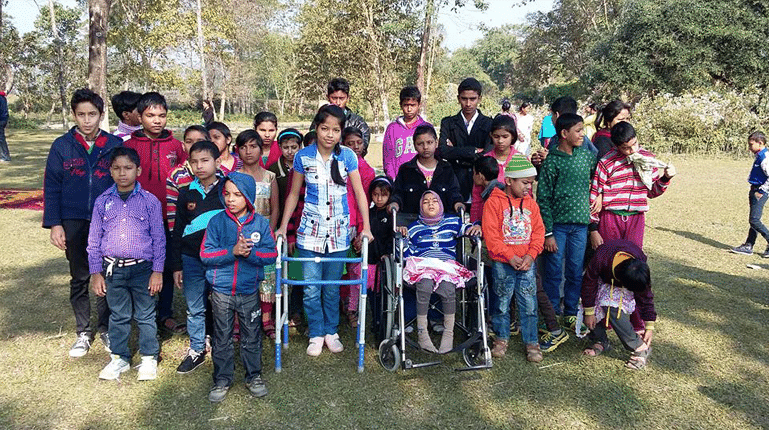 "Opportunities for differently abled children is very less in lower Assam, there is not a single school where these children can pursue their education. So, with my own initiative, I purchased Braille books and hired a Braille teacher for them", says Kalita.
Apart from providing them with the basic necessities of life, Topoban has, in course of time, extended its services to provide occupational skills. "There are a few children who have taken a keen interest in learning extra-curricular activities such as music, and for them, I have hired a music teacher", Kalita says.
Kumud Kalita – the man behind "Tapobon"
The man behind this highest service to humanity remains humble at heart.  He does everything he can in his capacity to help these children lead fulfilling lives, turning their disability to "This Ability", one child at a time.
A version of the story first appeared here.