The concept of marriage doesn't make much sense until you enter adulthood and start giving it a serious thought. Whether you accept it or not, everyone has had their share of crushes right from the time they stepped into their teens, either openly or discreetly. And why not? The transition from teenage to the whole new world of adults is so special for everyone and when I look back it, I feel I am almost transported to another era – the golden one.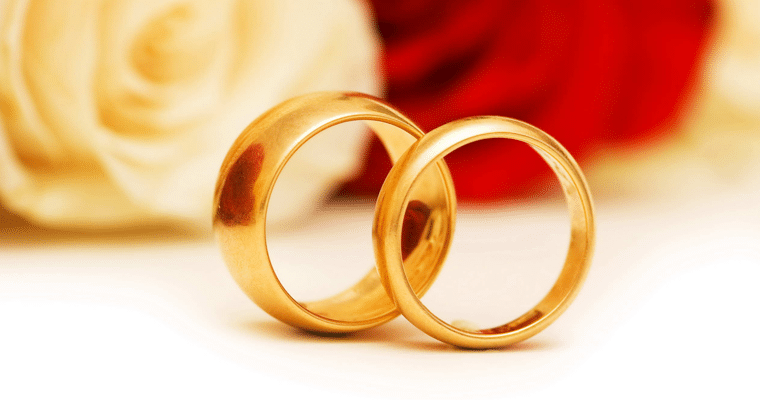 As a young adult, we almost always support love marriage because somehow, we believe that spending the rest of our life with a stranger is like being pushed into a dark room where we constantly grope for support. Only when you get married do you realise that marriage, whether arranged by parents or chosen by ourselves, is a different ball game altogether. I accept that as a young woman, I also fancied falling in love, getting married and 'and they lived happily forever' endings. My family is very liberal and my parents can accept anything except their daughters finding a guy for themselves. That's a point that my mother would be very adamant about. We have had countless arguments over this for years, but she still holds on to her beliefs. Fortunately for us and for her, all of us siblings are married to men chosen by her and are well settled. But I have always wanted to know if people who have walked out of their families to live a life that they fancied are happier than people like me. I have watched and spoken to many friends of mine over this, and realize that contrary to what many believe, it's not always true.
Arranged marriage has its own share of exciting moments. You move in with a complete stranger with/without his family and start exploring a new life. You do have teething problems, but in the end settle in and the stranger becomes more and more familiar. You may have differences, but you tend to look at them differently and move on. On the other hand, when you get married to a known person, you are comfortable with the person from day one. He is not new and you are in a much familiar, comfortable territory. But when you have to share space officially, you will realize that you still need to make adjustments. Newer sides of your erstwhile boyfriend/girlfriend become visible as situations are new now and therefore, reactions vary too. And if you have his family living with you, life can get a bit harder sometimes. In an arranged marriage you mentally prepare yourself days before taking the final plunge to expect the unexpected and tell yourself to be calm, whatever be the situation. But in love marriage, you know what to expect and when that doesn't materialise, you are drawn into the real world sooner. Everyone around you expects you to be living in a fairy-land though that may have vanished sooner than expected. Ultimately, whoever you marry, if you find the right person, your life is easier and if not, hell breaks loose!
We do know that divorces are common in both kinds of marriage, meaning that once you are married, unless both the spouses agree to adjust in difficult times, make a few compromises, give up for the sake of the other, life cannot be smooth. So we cannot really confirm the fact that love marriages never end in divorce and the other way round. Differences are bound to crop up as each of us is unique. But we need to learn to celebrate the differences. Once you see the best in both of you getting blended well and manifesting through your children, you will beam with pride! If you look at the statistics of divorce rates in India and the reasons behind it, you will be surprised. The causes vary from urbanization to increased empowerment of women, higher expectations, and more, but have nothing to do with who found the spouse for you. So, it just means that once you are married, you start looking at life with a different perspective.
[socialpoll id="2339630″]
Life is never easy, even those who look very happy on the outside have their share of day-to-day problems. Marriage is a gamble, play with care! If you have found Mr/Ms Right, go ahead, but don't look down upon people who married guys chosen by their parents. Secretly, even you will confess that after marrying as per your choice, you live the same life as the rest of married couples. Once you get into the grind, life changes. And who says that there is no love in arranged marriages. It expresses itself in every minute of new discovery.
So to those girls and boys, who are still single, enjoy to the fullest until life takes you to an all new phase. But wherever you go, always love and share, and half your battles are won. Good luck!!
Do you think otherwise? Please do share your views & opinions with me in the comments below.
Image Source: pcwallart