Dear Mama,
I have something to tell you and I want you to listen to me with a patient ear. In the past, I have manoeuvred my way safely through-and-out of these conversations without creating a storm but now I feel it's time I should tell you the truth.
Mama, no. Don't start freaking out already. I am not pregnant and this is not about me coming out of the closet. You may find it pretty obnoxious and selfish but it has been eating me up from inside and I want you to listen.
Mama I want to tell you I don't want it. Any of it.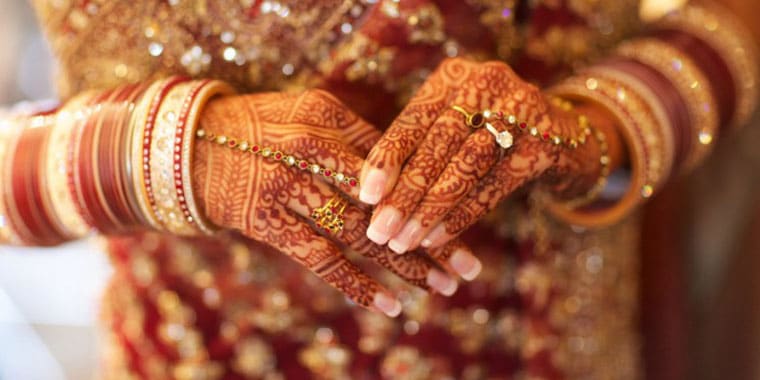 I don't want to be immersed in red from head to toe. I don't want to ditch my true personality and suddenly be expected to become the epitome of grace and beauty. I don't want to be made to follow rituals that our forefathers deemed important to somehow, magically bind two people in an unbreakable bond. I don't want to do what our society demands of us to exhibit our emotional commitment to someone. I do not want to be part of an event that in this age has nothing to do with celebrating the fusion of two lives but has more to do with the display of one's class and status. I don't want such a major transition in my life to be less about me and someone I love but be more about how well other people felt they were treated and how good they thought the food was.
I am not against the idea and the purpose of it, I am just against the process.
I don't want you to subconsciously feel the need to do everything in your financial capacity to give us the best experience. I know you want this part of all of our lives to be memorable but I'm sure you understand that a big hall with some nice decor won't get that.
Mama, I know you have dreamt about it many times. I know you have it perfectly planned out in your head. Right from the designs for the napkins at the eating table to the perfect attire.  Mama, I know thinking about it brings a twinkle in your eyes. But I also know it gives you sleepless nights at times. I know you and dad have had countless discussions about this behind my back. I know you take mental notes during discussions with your friends who have had this experience with their kids. You want to know the latest trends. Pinterest has become your recent hobby. You want it to be better than yours.  Mama, I know it's almost a milestone for you. An achievement, that would somehow define your true success in the department of motherhood.
Mama, I have constantly felt that letting you know how I feel about this would be the worst thing a daughter could do to their parents. I almost feel like I am snatching your dream away from you. But mama, that's exactly just what it is. Your dream, not mine. And I do want to have a perfect wedding, there's no doubt about it. But I'd rather have a quiet evening with my loved ones making merry, sharing stories, getting to know each other while roasting kebabs at the bonfire than parading around it.
Try to love me just the same…
Your loving daughter!
Image used is for representation purpose only. | Source
This post was emailed to us by a girl who prefers to keep her identity anonymous.