The story of this adventurous trip started 8 years back when I had just entered High School. Not that I started showing interest in trains only when I was in High school. But the difference between loving trains as a child and dwelling deep into something you like and make it your passion. The time I realized that trains are beyond just toys and loving something just beyond preserving the objects that you relate to it. The real turnaround happened only when completed my 10th and entered in my 11th grade.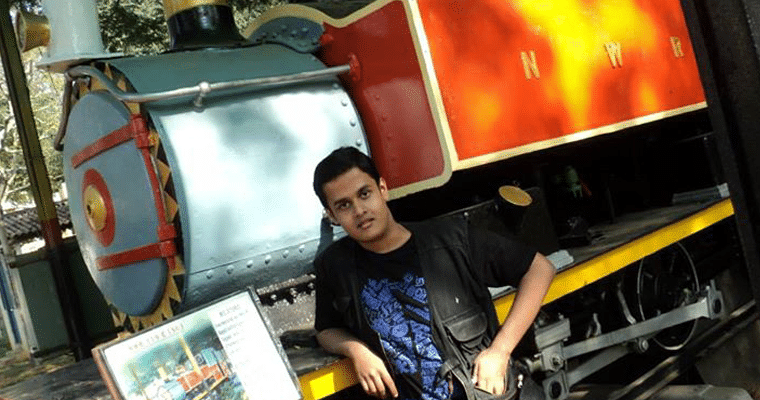 The first reaction that people always showed was – "Are you serious?" In fact, people said – "I have heard people loving cars and bikes, but somebody loving trains is a rare thing." Sure enough. No doubt about it. Being unique is being awesome is what I believe. But there was still a long way to go. Only did my school friends and teachers know that I was passionate about trains, but that one person whom I would thank is my History teacher, Anita Ma'am, who gave me this opportunity to disseminate my knowledge of Railways to the people when we were to organize a Social Science Fest in my 12th Grade. The chief guest for the event was Mr. Sirhatti, former Director of Doordarshan, who visited my stall. He was so impressed by the movie that I made, that he requested for my documentary which was later forwarded to the DRM of South Western Railway for display across stations in Bangalore Division.
When you transit from your school to college life, you are very unsure about how you would be looked upon, how people would judge you. When I entered Christ University for my interview, apart from my academic skills, I was asked a question on my hobby. With some hesitation, I replied – "I loved Railways" which was received very positively by the interview panel and they further encouraged me to pursue the passion. For the next three years of my UG programme, I gave lectures on Railways for Economics Certificate Course Programme with just 25 students in the Certificate Course Programme, I was able to make an impact and this later resulted in giving yet another lecture during my UG days to a group of Masters in International Studies Students (I am currently pursuing this course) and for the first time got an exposure to the interest people have and the curiosity that this unique subject of Railways can arouse in students.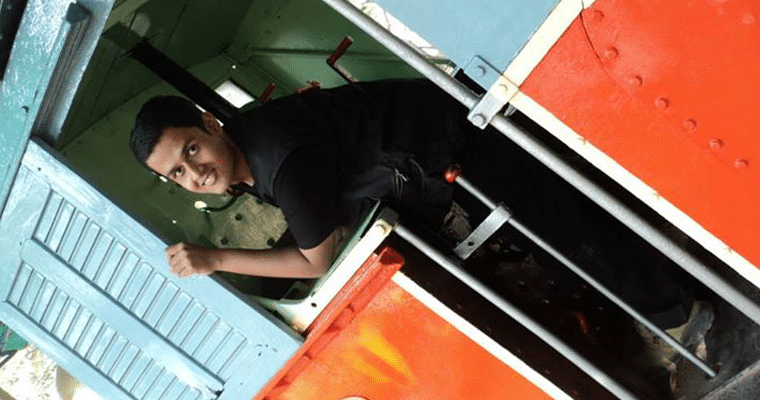 In the last year of my UG Programme I successfully established a student forum where we discuss issues and facts about Indian Railways and the dean being impressed by my area of interest took it to the next level, when I got to know that a visual text on Railways has been inducted as a part of the syllabus for the next three years. I got the privilege to address a group of 4000 students in the auditorium on the subject I love so much. This memory remains fresh in my mind and I continue to get opportunities with regards to my interest. I had launched a blog on Indian Railways titled Indian Railways – The Wheels of the Nation which today is viewed by 3000+ people from different countries across the globe.
People Behind My Success
The reason why my passion has reached so far is not just because of the effort and blessings of my Family and Parents, but also the wishes and encouragement by my teachers, friends who have stood by me. I feel it would be unfair to name out a few people as every person who has known me for so many years has played an important role in promoting my passion. I just didn't get support at home but also outside in school, college, which helped me to carry it with the same spirit and I continue to do so eve today. Yet I do maintain a balance between my passion and my academics and ensure none of the two dominate over me.
Click here to visit his blog on Indian Railways.