In the amazing landscape of Hollywood, Tom Hanks is a name that resonates a certain versatility that is becoming a morbid reminder of a time gone by. He's a seasoned actor and a champion of method acting. An every man's friend, Hanks is as genuine as the blessing of an elderly soul and as refreshing as the morning breeze.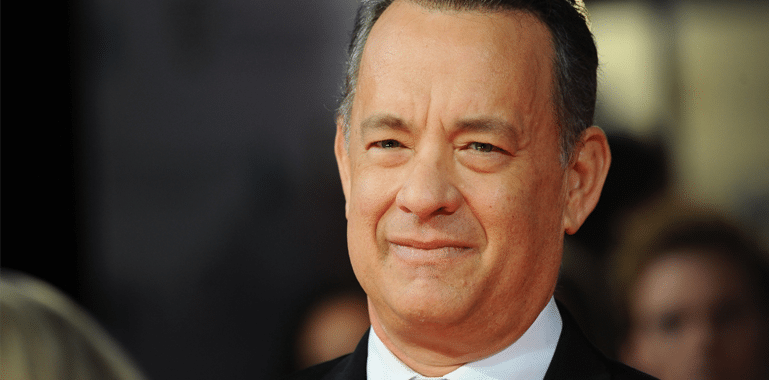 He has given us so many films that have left an indelible mark on our growing up years, appealing to our moral conscience. Through Forrest Gump, Hanks told us of the goodness and greatness that lies in the heart of a simpleton and how honesty can go a long way to shape the world. He was the affable cop in Turner and Hooch who reminded us of the love and bonding can we share with our 'wild' friends (picture Hooch). He hit a giant peak with Big (1988) displaying a heart-warming innocence of a 13-year-old. An unmistakable strand on our cultural DNA, Tom is a darling of America and an imprint of greatness in the world of acting. In fact so endlessly giving has been Hanks' treasure trove of talent that which each acting challenge he's ever taken, he has only left behind a body of character and morality for the society to emulate. Never the center of a controversy, Tom Hanks the man behind the actor is a kind and caring family man who no one eye with envy or disarray.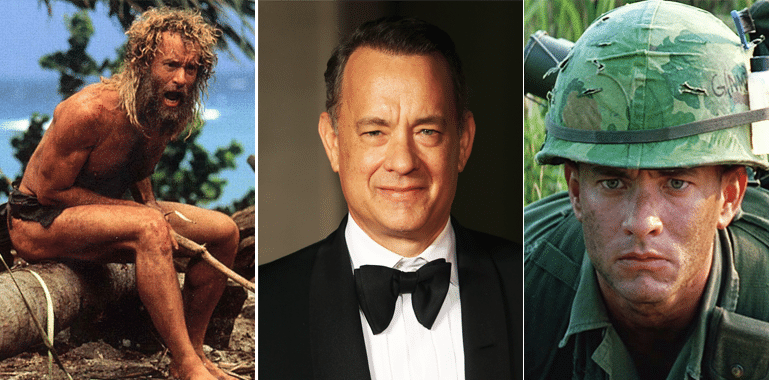 But what makes Tom Hanks, ever an A-list star different from the commercial clutter of other top notch celebrities is his earnestness and simplicity. Here's a man who can be goofy but never melodramatic, passionate but never vain, deeply committed to his work but never the one to strut meaningless shenanigans.
Tom Hanks, who turns 60 today, July 9, stays unbelievably young and enthusiastic in his challenge to essay an authenticity and genuineness through his characters that are fast becoming obsolete in an era of instant gratification.
We bring you top 5 reasons that make Hanks the great man that he is:
1.

Never Shy To Interact With Fans

There are stars who get rich, damn famous and are quick to exude a wave of arrogance. But not Tom. He is as friendly off-screen as his characters. Tom can often be found taking the local city subway to commute or found clicking selfies with fans to head their request. That said, one must not forget that the Philadelphia star, having spent two and half decades of being rich and famous could easily stay off limits to his fans and admirers but he isn't a cold snob.
2.

The Charming Mr. Hanks

Tom Hanks fashions an easy going air about him that few in Hollywood can match. He has frequently collaborated with many top notch actors of class and repute but has shared a budding chemistry with none other than Meg Ryan. Hanks starred with Ryan in Volunteers, Joe Versus The Volcano, Sleepless in Seattle and everyone's favorite, You've Got Mail.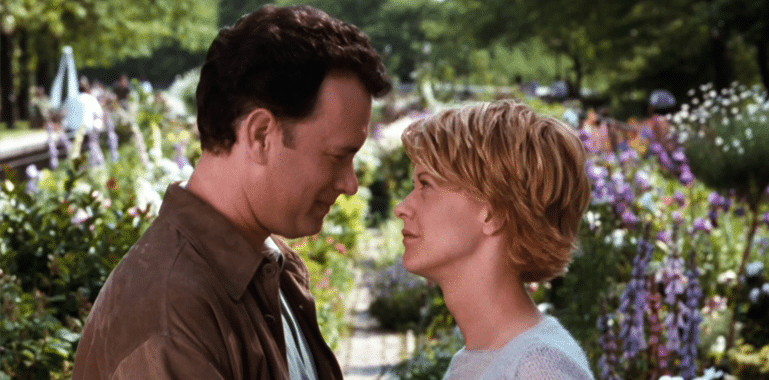 Displaying a charisma and flair for playing the polished guy, Hanks and Ryan should ideally be nominated for the Nobel prize in 'Chemistry' for echoing their sparkling chemistry on screen. And rumors are ripe that the duo are set to return together next year, 2017.
3.

A Penchant For Doing The Difficult

It would be unfair to label Hanks as being just this good mannered charming guy who displays happy go lucky characters. Implicit in the repertoire of this acting great has been an inclination to do tough characters, that many 'play it safe' stars would avoid. In 2002 Hanks played a dreaded gangster in Road to Perdition who would go to any length to destroy his nemesis but as customary to any Hanks character, had a heart of gold, in saving his son from falling in the debris of the crime world.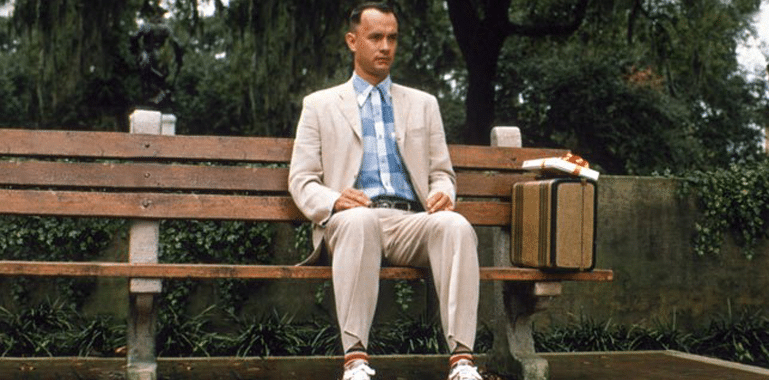 In his first ever nomination for Oscar for 'Big', Hanks played a difficult and cocky character of a goofy 13-year-old kid who grew to be 30. Hanks' beautiful emotions beautifully dangled between confusion, love and laughter, in what became one of the most joyous roles of his life. As the slow-witted Forrest Gump, Tom moved millions around the world to think of life as an opportunity of doing the unthinkable if one had the heart at the right place. Through Philadelphia, Hanks portrayed the emotional upheaval but also a tenacity of a down on his luck lawyer inflicted with AIDS who was determined to fight for his right.
4.

Doing Wonderful, Meaningful Titular Roles

Hanks will soon be seen in one of Clint Eastwood's most ambitious projects: Sully. Based on the life of Captain Chesley Sullenberger who saved the life of 155 passengers on a disabled plane despite being fraught with massive technical problems, landing the plane to safety in the middle of the Hudson. This may just be another feather in Hanks' cap. Prior to this, Hanks portrayed a witty take on Walt Disney, playing Disney himself in Saving Mr. Banks. Of his most popular roles has been that of the captain of the Maersk logistics ship: Captain Phillips who struggled to battle on to save his hijacked ship that had fallen to Somalian pirates.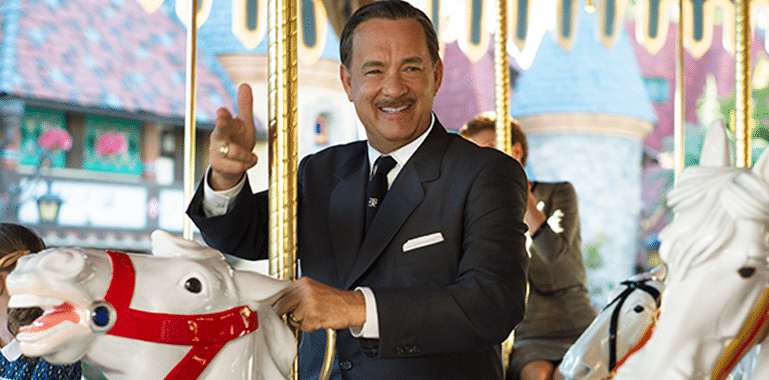 These weren't ordinary heroes, for they had the vulnerability and anxiety of ordinary men stuck in extraordinary situations.
Hanks brought to life a tenacity and compassion through these characters exhibiting a commitment to narrate vital American characters that would otherwise go unnoticed other than some handy acknowledgments in mainstream media.
5.

The Man You'd Want To Be

Concord, California-born Thomas Jeffery Hanks is an enigma wrapped inside a simple soul, untouched and unsullied by vanity that clings onto actors, reducing their immortality into a lair of ordinariness. Tom Hanks, through his wonderful movies, his simplistic commitment to essay meaningful characters and his underlining goodness is certified box office gold.

In examining his career, you don't just stop at the multimillion dollar box office figures but at the values that define the man: integral, committed and simple. It is like that ice cream that you savor and the buddy you can't do without, you would rather have Tom Hanks by your side than going without.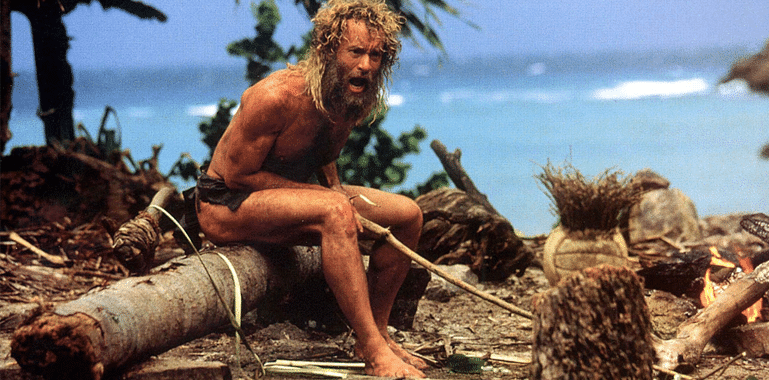 Recently when Time magazine regarded him as a great storyteller of American history through his massive contribution to chronicling America's past courtesy "Band of Brothers" and "Pacific" (mini series), you ought to say that they got it right. Just that, Hanks himself is living history; a history of a life extraordinary, by playing soulful characters that are as giving and loving as life itself.
Thank You, Hanks!