Computer Science graduate (BE) from BITS Pilani, Madhur Khandelwal has done his Masters in Computer Science from Texas A&M University. After MS, Madhur joined Microsoft in Seattle and worked there for a couple of years. He then decided to do something different and moved to Silicon Valley and joined a startup called TheFind as one of the founding engineers. TheFind is now one of the largest shopping search engines in the US.
Sushil Chaudhari is also a Computer Science graduate (BE) from COEP, Pune and did his Masters at USC in LA. He then joined Microsoft where he met Madhur as roommate and became friends. After few years at Microsoft, he moved to Silicon Valley to start Dhingana, a leading music streaming site. Madhur and Sushil joined hands in 2012, and started Scandid. "At Scandid our mission is to help users with all their shopping decisions. Be it deciding what to buy, when to buy or where to buy. We are not there yet, but we are working hard to get there every day", they say.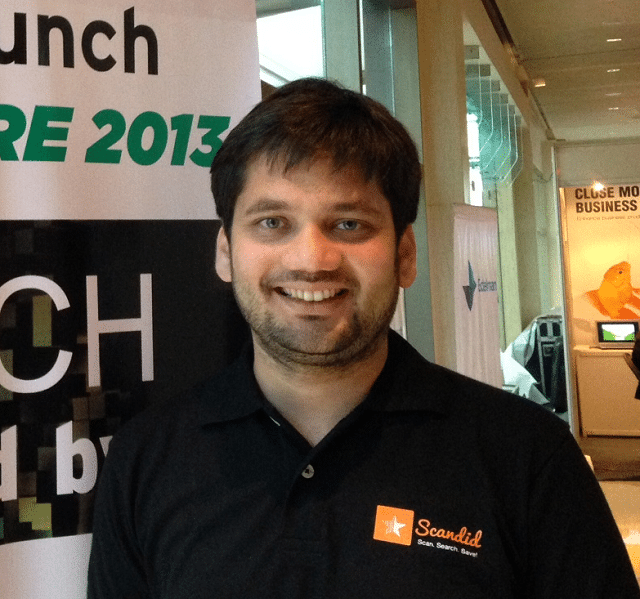 In an exclusive conversation with LifeBeyondNumbers, Madhur Khandelwal talks about their journey, inception of Scandid, challenges the faced and much more…
Inception of Scandid
Ever since Sushil and I were roommates in US, we've been passionate about helping our friends find the best deal when shopping. Also, every now and then we had these discussions of moving back to India because we thought life is much more fun and social back here. In one of those conversations it just struck to us why not move back to India and do something in the booming e-commerce space. We found that in India,online shopping is still in its nascent stages. Customers have questions on where to buy, regarding reliability of stores, warranty, where to find offers, deals etc. At the same time, offline organized retail is also booming in India. As a result, on the one hand people have plenty of choices when shopping, on the other hand they are confused and don't have the right tools and information to make the best decisions.
Looking at this market landscape, we figured this was an opportunity and we could do something that could add value. Between the two of us we felt that we had the right mix of experience and skills to do something meaningful. So we decided to take the plunge and start Scandid.
What is Scandid?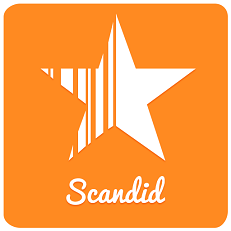 Scandid is a mobile first shopping companion that helps users find the best online and offline deals for products they are looking to buy. Our mission is to help users with all their shopping decisions around what to buy, when to buy and where to buy. As of today, its India's first multi-store, multi-category barcode scanner based shopping app. You can either scan the barcode of a product or search by keywords and it shows prices and coupons from more than 200 online retailers in India. It also shows all nearby retailers based on your location so that you can find the best deal regardless of whether its available online or offline. We raised our first round of funding in 2013 from angel investors in Silicon Valley and New York. We are currently an 8 member team with offices in Pune and Bangalore.
We are very happy with how Scandid had done since its launch in Sept 2013. Without spending any money in paid marketing, just with word of mouth we have surpassed 10,000 downloads across Android and iOS platforms. People can also use Scandid on the web.
The Challenges
Entrepreneurial journey has been fun and challenging at the same time. At the beginning we started with a broad and fuzzy idea on what we wanted to do, but today when we look at our product, we realize how far we have come along. The tech industry moves so fast that you have to constantly learn, iterate and reinvent yourself continuously to stay in the game. On bad days you feel lonely, disappointed and even out of wits. On good days you feel like you are on top of the world and your product is going to be the next iPhone. You have to become good at controlling and dealing with emotions.
We have made many mistakes, but I think everyone does that. The real thing is how you learn from your mistakes and keep on improving. I read this sometime back which I thought was a very good way to describe entrepreneurship – it's like jumping off a plane and figuring out how to build and use a parachute along the way.
Overall we have seen a lot of ups and downs along the way, but at the end of the day every time we see a happy user, we feel like the experience has been totally worth it.
The Way Ahead
In the near term we will be adding more product categories such as fashion, lifestyle, baby, home furnishings. In the medium term – more features that will help you with shopping scenarios such as how can you discover the best deals that are in the market right now, how can you seek advice from your friends while shopping, how can you easily complete the transaction once you find something that you like. In the long term we will keep monitoring the trends on how shoppingmarket and behavior is evolving and try to add features that aligns with our goal of simplifying shopping for users. We hope that over the period of time Scandid will becomeTHE go-to application for anything to do with shopping!
The Learning
This goes back to the previous question. Entrepreneurship is a roller coaster ride. Be prepared for a lot of ups and downs. Don't expect quick rewards. You will have to have a lot of conviction in your idea and work hard and be resourceful. Sometimes it gets real funny – someone will ridicule your idea and completely tear it apart and on the same day someone else will say that your idea is the best thing to have happened after sliced bread. You have to become real good at taking in feedback in the right way and use it constructively to improve your product.
Lastly, if you do have an itch of starting your own business, don't wait for a moonshot idea to dawn upon you. There are lots of opportunities out there, lots of problems to solve, start with something simple that solves a pain point, then iterate on it, build on it one step at a time. Regardless of where your business goes, it will be the best learning experience you will go through!