Having a home that is spic and span, with every nut and bolt fastened into place has been a habit for Tripty Arya since childhood. She always strives to achieve an A+ for her home too – a grading developed by her mother and her. A regular game played with her mother has today manifested itself as Travtus Workforce – an on-call service for repair and maintenance.
Having observed the pains that Mumbaikars go through when handymen hold you to ransom, all the time! To top it all you also have a grueling job and a commute home, and you really can't spare the time to chase after the elusive carpenter or the plumber. Enter Travtus Workforce which also offers a membership based format for all kinds of house repairs – plumbing, electrical, tiling, woodwork, patchwork.
And now the company is set to go international with a second outpost in Singapore.
In an exclusive conversation for LifeBeyondNumbers, Tripty shares her journey, experiences, achievements, challenges and much more…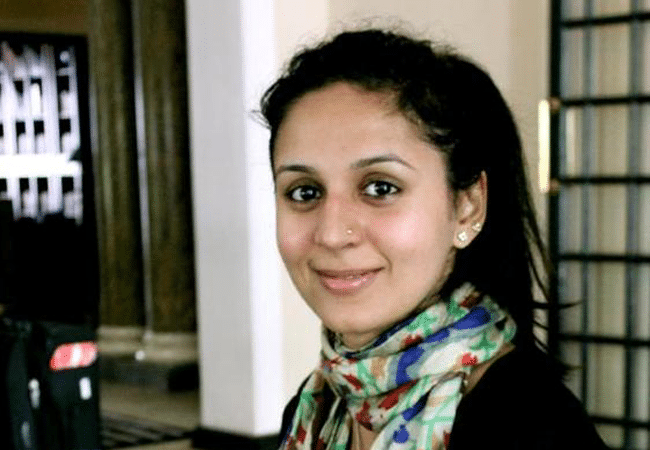 Being Houseproud And Starting Up
An alumnus of Columbia University and Cornell University, Tripty began her professional life at the private equity firm RCG-American. Thereafter, Tripty – a qualified architect – joined her family construction business (Travtus Group) where the idea of Travtus Workforce was born. Six months back when she launched the company, it was based on the premise that she wanted everyone to be as houseproud as she was in her home as she grew up. Taking skilled and trained construction workers from the bench into this business ensured that the customers meet a professional handyman, trained under the aegis of Travtus Group – the Singapore-based promoter company for Travtus Workforce.
Target Audience
Tripty says, "Our target audience is anyone and everyone who wants to save time. In a cosmopolitan city such as Mumbai (as in Singapore, Kuala Lumpur and Bangalore – the cities where we plan to expand into) we have noticed that time is precious and getting handymen at your every beck and call is a challenge because of the sheer size of the city and the conditions of the people living in the city. So our job is to make life easy for our customers – those who value their time."

With a plethora of options for different duration of memberships, customers can choose what's best for them in case of move-in, third party purchasers (brokers, landlords, company accommodations) and gifting (if you want to gift a repair and maintenance to your close family or friends). The business model of TWF that has been developed from a combination of experiences – living alone starting from her student days as well as her exposure to Travtus during her growing up years.
"Spurred by encouraging feedback from our patrons in the city, we are now extending our services to newer segments such as offices, restaurants, Spas and so on. And backed by state-of-the-art technological resources, we are able to track the handyman's exact position, status on job and the satisfaction level of the customer, thus assuring our customers the two things they favor most – timeliness and dependability."
The member can track his jobs using his membership id on the website or access the Android app for the service.  The company plans to also launch an app for iPhone users shortly.
The Learning So Far
Being a multi-tasker, having a keen eye for talent, good negotiation skills and conflict resolution are some of the factors that have come to my rescue time and again during this infancy stage.
My greatest learning has come in understanding that success comes from teamwork and trusting others to do a good job. My business model is based on trust and teamwork. I have to trust my workmen and supervisors to live up to the name and standards set by the company. I have always believed in investing in people and processes, as the company will grow when the team grows.
The single point that drives me and fuels my passion is fear – the fear of stagnation. The fear of being at the same place with no progress to show for time and effort is my greatest motivator. And this keeps my urge to grow alive.
Advice For Young Entrepreneurs
If you want to "start" something and have an "idea"- Just do it! Trust your instinct; if you think it is a good idea, the chances are that there are many others, just like you, that will agree. The worst case scenario is that you will fail. But the experience of that failure is the greatest education that you would have received. It will teach you more about yourself or business than 10 years of resume building.
We learn from our failures and then keep going. Most importantly don't give up, don't give too much attention to naysayers. Don't regret or question your decision. As an entrepreneur – successful or failed – you are now a new person!