Sylvester Peter started My Angels Academy 29 years ago when he was 13 years old. While studying at a government school in New Delhi, he witnessed the long-term impact of poverty and the ill effects of being an underprivileged. 29 years later, Sylvester Peter, more popularly known as Sylvester Bhaiya, is persistently forging the dream of rendering an all-round development environment to the slum kids near Vikas Puri in New Delhi.
Sylvester discovered the everlasting consequence of improper education like corruption, drugs, crime, negativity, etc that these kids were receiving, and at a very young age of 13, he decided to act upon the situation. He started My Angels Academy to impart right education to underprivileged children living in slum areas.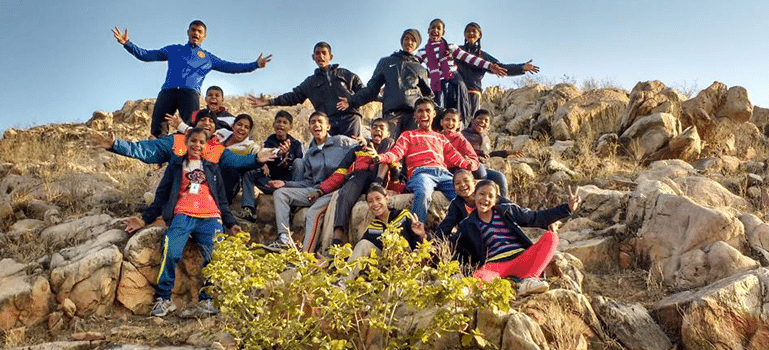 My Angels Academy is an unusual approach for educating kids. Unlike an institute or organization that aims to nurture underprivileged kids through books, My Angels Academy is using sports, Football, to teach and train these kids. The training is rigorous and happens at odd hours of 3 in the morning to keep it very professional. Before the start of each day's session, kids have to clean the ground as part of their warm up.
"Ours is a holistic approach. We believe that attaining moral values is as significant as becoming a scholar or a professional footballer and so along with football, kids are exposed to other cultural and interactive activities like dance, music, classes on environmental studies, and time to time team outings to places of natural and historical significance and values", says Sylvester.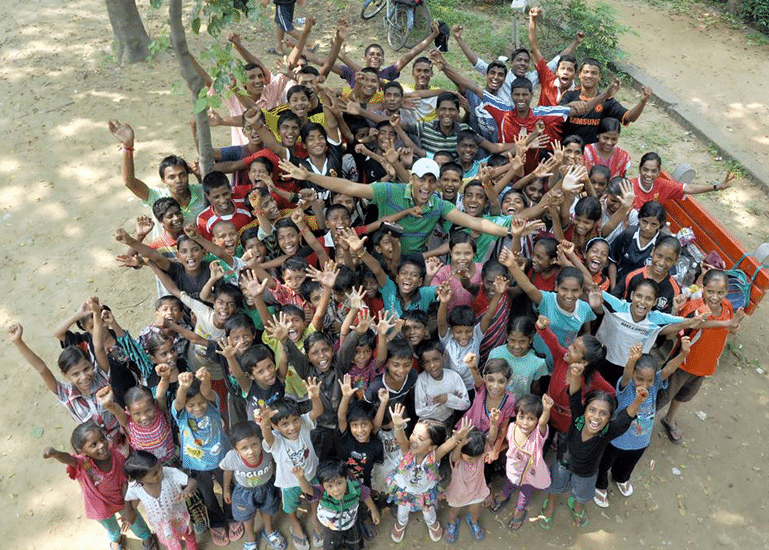 Sylvester reveals that before coming to the academy most of these kids were thieves, beggars, rag pickers etc. and had already generated a negative and unhealthy meaning of life. "One of my kids wanted to be a terrorist, but today he would give his life to protect a life. Another example is Sandip who was a beggar. Today he is a banker and donates 50 percent of his salary to the academy", informs Sylvester.
Sylvester believes in training these kids from a very early age where the mind is impressionable and moldable and so he ensures that these kids receive lectures on moral values, sex education, gender equality and other topics of life on an everyday basis. The Academy offers kids with an opportunity to 'Learn and Earn' by providing venues as a football trainer, coach, ball boy, yoga trainer, etc.

Boys and girls are trained together and equally. The Academy has a girl's football team and they won a match against their American counterpart recently. The boy's team won against giants like Arsenal and Barcelona. Md.Tanjeer, a student at the Academy and a former drug addict got selected for the football club Liverpool and has a promising chance to go ahead.
Sylvester's My Angels Academy is run by his own personal income, Donations, contributions from the academy's alumni and some of his close friends who support his idea and work. Anyone can contribute to this cause; details for the same are given here.
Sylvester's vision is to establish and grow My Angels Academy into a social entrepreneurship to accommodate more kids from the slum and transform them into responsible citizens. With over 29 years of inspiring success, the story of "Sylvester Bhaiya" seems to have just started.
Watch this award-winning documentary on
"My Angels Academy"