An explorer at heart, Tarun Madan spent the first 17 years of his life in Ghaziabad, Uttar Pradesh. When he went to IIT Roorkee for his Bachelors in Chemical Engineering, he got the opportunity to pursue two of his major passions further – programming and traveling. An avid traveler, Tarun has lived in 3 continents and he believes that it doesn't necessarily take deep pockets to travel. While at IIT-R, Tarun started Pledge for Green (www.pledgeforgreen.com), an attempt to raise environmental awareness and inculcate eco-friendly habits in people. After graduating, Tarun has worked in the oil and gas industry for 3 years, and thereafter completed his MS at the University of Texas in Austin. "At Austin, I took a few courses on entrepreneurship, which sparked off a desire to start my own venture", says Tarun.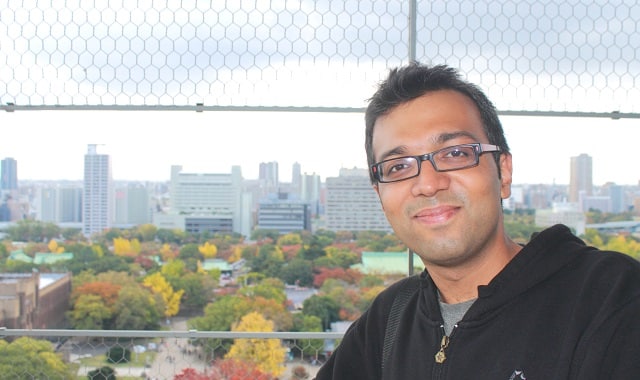 In his exclusive conversation with LifeBeyondNumbers, Tarun talks about how he started Holidayen, his journey so far, challenges he faced and lots more…
Inception of Holidayen
As a traveler, I had always found trip planning to be a hassle, a time consuming and needlessly tedious activity. Talking to others, I realized that people found the whole planning process so intimidating that they preferred taking cookie-cutter holiday packages instead. It takes weeks to plan an entire trip – from finalizing a destination to planning and booking attractions, hotels and tours. This could all be simplified radically to enable travelers to book entire holidays within minutes while allowing greater flexibility in choosing activities of their own interests. As part of a course in entrepreneurship at UT Austin, I scoped out the opportunity and discovered that there was a huge but less explored market in the domain of travel planning. I shared my idea of a simplified trip planner with a few friends, leading to the founding of Holidayen.

Holidayen is a travel planning service that helps users create their own completely customized travel packages. We offer completely personalized recommendations and booking options on attractions and stays at over 40 international cities. There are also city-specific Android apps for travelers who plan on the go. Currently, we have a team of 5 people working on product development. We assist travelers at the first three stages of travel – inspiration, planning and booking. Holidayen offers simplified trip planning and booking services to over 1500 destinations worldwide. In January this year, we will also be launching multi-city planning services, with hundreds of curated itineraries and travel packages.
Challenges, Learning and Future
One of our biggest challenges has been operating the start-up and creating the product with moderate resources, as we are currently bootstrapping. We have had to build a product and generate user traction with a small team without compromising on our ultimate vision. Hiring the right resources was another challenge.
Entrepreneurship is a continuous path of learning and gaining insights at each step – from comprehending travelers' requirements to understanding the finer details of UI and UX. We have learnt to prioritize based on travelers' feedback – this has increased our site's user engagement and bookings. Having a good product is the key – with lesser marketing spend, you can drive revenue growth through word of mouth by wowing users. Also, networking with other entrepreneurs has been invaluable – we have received some useful insights from others who are on a similar journey.
Our vision is to help people plan and have awesome holidays full of excitement and discovery, creating lasting, cherished memories. We aim to be the leading online resource for customized trip planning and booking services. In line with this, we aim to scale up to include more destinations and offer a greater level of personalized recommendations through better curation and understanding of travelers' needs.
Holidayen is a very interesting concept for avid travelers, and more so for the ones who like to plan their own trips with ease, and today's mobile generation who do most of their work on the go. We are eager to see how Holidayen shapes up and how people respond to this innovative concept.