June 2012. Helsinki, Finland. This was my first stop on a European tour with my university's architecture program. I was 21 years old and getting my first real taste of the world. I was addicted to the feeling of travel from the moment the wheels of the plane touched Finnish soil. Nothing in my life had ever been so exciting as that moment. Everything was uncertain, fresh, and brand-new, awaiting my discovery.
My friends and I shared a taxi to our hotel, and I will never forget my first foreign taxi ride. The land was so different than anything I had ever seen. The road signs were illegible to me. Finland was only the first stop! After that, we visited neighboring Sweden. From there we took a night train to Denmark. After Denmark, we made our way to England and then France. We saw Germany, Belgium, and Holland. The tour lasted 6 weeks, and we traveled through 8 countries. I was exhausted and exhilarated. I knew in that moment that the trip would shape my life, but I had no idea how. All I knew is that I wanted to have the freedom to see the world at the drop of a hat.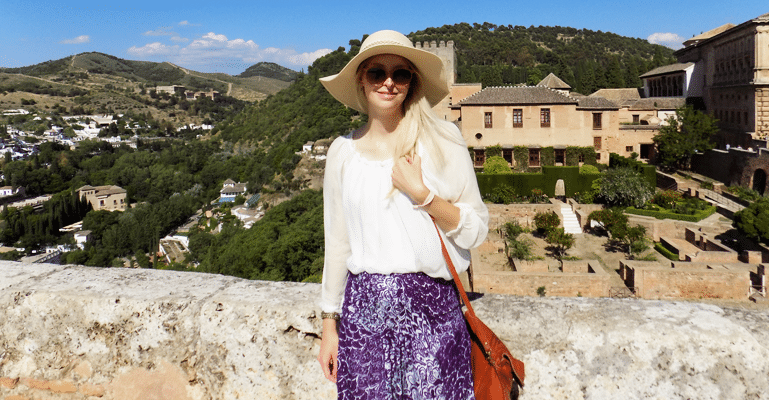 Since that study abroad trip during my junior year of college, I planned and brainstormed. When can I go back? A return to Belgium with a friend in 2014 seemed plausible, but plans fell through. Neither of us had enough vacation time to make the trip fully worth it.
Stuck In The Wrong Job
Three years passed after my graduation, and I was working an unsatisfying full-time job with no promise of travel. I did what I needed to do as a 22-year-old fresh out of school. I took jobs that I had no interest in so that I could pay the bills. I graduated with considerable debt and made a decision that many Millennials are forced to make. Instead of working in architecture, where I was struggling to find a job, I worked in real estate and then in finance to make ends meet. I started in sales and ended up in administration. I worked full-time for three years with very little time off. I whittled down my student loans and upped my credit score. In the meantime, I revisited my photos of my European studies and dreamed about the day I returned.
A year ago, I made the decision to quit my full-time job to move to Spain and work as a Nanny. Initially, this was supposed to be a little "breather" from the grind of a job that I did not like. I was struggling mentally. I was not sure what I wanted as a career, and I craved international travel. I saved money, planned, and I found a host-family. Originally I was going to be living in Spain for only 6 months, with free housing and a job. It was perfect. And it turned out to be that and even more. I knew that after I arrived my time was likely to be extended. I was in love with the city, its people, and the endless and cheap travel opportunities.
And The Good Things Started To Happen
Shortly after I arrived, I met and fell in love with a lovely man and we've been pretty much inseparable since the first date. I count my lucky stars that we happened to be in the same place at the same time. He's French, and I'm American. The fact that we came together in Malaga, Spain, is a fairy-tale.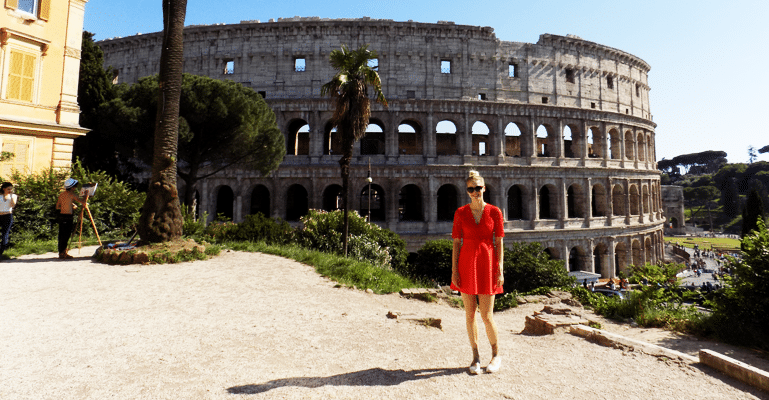 My time abroad has helped me to realize my passion for human rights worldwide. In June, I visited United Nations in Geneva, Switzerland, and that visit certainly confirmed my ambitions. Since being here I've decided to pursue international law as my career, and I'm currently taking steps to achieve that.
I truly feel that studying abroad impacted the course of my life. If I had not spent extensive time in Europe with my architecture school, I would never have known what was missing in my life. My study abroad program exposed me to many countries and many cultures, and it gave me the itch to discover more. I believe that if I had not spent the summer of 2012 in Europe, my life would be a lot different.
Traveling and studying abroad gave me the confidence, tools, and the courage to make the decision to live abroad as an expat. Thanks to that move, I've met a wonderful partner and made new career and life goals. This "breather" from my "normal life" has turned into my new normal, and I am incredibly thankful. Studying abroad and traveling has provided me with opportunities that nothing else could have.