Computer Science graduate from IIT Delhi, Gaurav Singh Kushwaha has been an entrepreneur for almost half a decade. Before BlueStone, he served as the CEO of Chakpak, an online entertainment portal, which he co-founded in 2007. He grew Chakpak.com to over 3 Million unique users a month in less than 2 years. Gaurav stated his career with and subsequently worked with Amazon for around 4 years. "For me, BlueStone.com is not a step that will enable me to get to a better position in some XYZ company or a function", says Gaurav.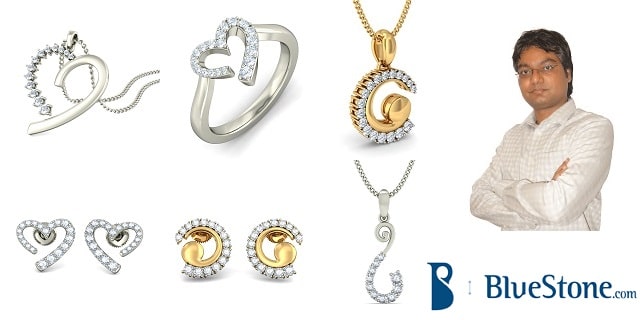 In this exclusive conversation with LifeBeyondNumbers, Gaurav Singh Kushwaha shares his journey with Bluestone, his experiences & learning on entrepreneurship and lots more…
Inception of Bluestone.com
In the e-commerce market, I saw an opportunity along with Bluestone.com, Vidya Nataraj for a relatively untouched category such as jewellery. Jewellery was a tough category with high entry barriers with a clear need gap of established and trusted national players. Traditionally, customers have gone to the established names for ages. The challenge was to change this and introduce a new way of buying jewellery. The responsibility was a huge one and needed dedication, passion and expertise. The category offers immense scope – it has a high ticket-size, by virtue of its value, and there is a dearth of larger competitors.
Bluestone.com is an online jewellery store that houses high quality jewellery and accessories with strikingly exquisite designs. With its affordable rates and unique shopping experience, BlueStone is a one stop destination for making any given day an occasion. BlueStone has been funded by Saama Capital, Accel Partners and Meena Ganesh. We started in April 2012, and currently we are at Rs. 35 crores of annual revenue. And we expect to break even and record revenue of Rs 120 crore in 2014-15.
Bluestone.com sells earrings, pendants, rings, bangles, etc. and has a collection of about 2,000 designs. We also runs a gold deposit scheme, through which consumers can pay monthly installments. Sold items are bought back or exchanged by the company at 80 per cent of the day's market price, under a lifetime exchange policy. Every Monday, the company introduces about 20 designs. We introduced 1500+ new designs in over 15 collections, along with three new categories namely necklaces, bracelets and nose pins. Our Home Try-on Service kick-started in six cities – Bangalore, Delhi, Mumbai, Chandigarh, Chennai, and Hyderabad, while Bangalore and New Delhi saw three of our Guide Stores become operational. We also launched International Shipping which received an overwhelming response.
Challenges, Learning and Future
I believe that perseverance is the most important virtue in the journey of an entrepreneur. There will be rough patches; lots of them. Plenty of reasons why you should not continue on the chosen path. But one has to stay put. At BlueStone, the biggest challenge is gaining customers' trust. We aim to be the leading online jeweller in the next 5 years. Our focus has always been and will be on jewellery first, and then e-commerce. I believe that when one jumps on to entrepreneurship, career and success is no more a graph but a step function. And that's what makes it tick.
The start-up boom in India is here to stay and so is the growth in the e-commerce sector. With new players emerging almost every day in this segment, the competition is fierce and businesses are forced to innovate and improve constantly. And that is a great thing for a growing market like the one in India. Bluestone has already established itself as a strong player in the market, and it is going to be an interesting scenario with the competition growing around them as they move towards bigger goals now.