There are few cities in the world that strike a chord with everyone at some level or the other. Hong Kong is one of them.
Promoted as Asia's World City, Hong Kong, or the fragrant harbor, lives up to its reputation of being the melting pot of the east. When you set foot in Hong Kong, the first thing that hits you is its fast pace. Everyone seems to be rushing to some place which can be quite overwhelming at first. However, Hong Kong's contagious energy gets to you soon and makes you fall in love with its organized chaos.
Hong Kong is Asia's most important port and commercial hub. With its brilliantly organized public transport it is difficult to believe that Hong Kong is one of the most densely populated cities in the world. People who have been a part of Hong Kong pre and post 1997 (the year HK was 'returned' by the United Kingdom to China), say that there has been a definite change in Hong Kong's culture since the handover. Some feel the city has lost some of its international flavor.
In my experience this is evident only if you scratch the cosmopolitan surface, and in some parts of the city where you encounter the language barrier. But, all in all Hong Kong is easy to get around and English is still spoken in most parts of the city. Hong Kong's vast and diverse expat population lends it a beautiful multi-cultural flavor.
I have been in Hong Kong for over a year now. Living in a city gives you the time to appreciate its various facets without a clock ticking over your head. In a bid to befriend the city one tries to discover more and gradually the initial awkwardness is replaced with a sense of familiarity and comfort.
Let me walk you through what I find most outstanding and remarkable about Hong Kong. These places may not be on your tour guide's list, but a personal take on them may lend more depth to your experience. Once you have ticked off the usual must-see and must-do items off your list, stop to catch your breath and visit these off-beat places that will tell you more about Hong Kong than any guided tour.
Top of my list: Hong Kong's great outdoors
Most people visualize Hong Kong as a busy city with high rise buildings, high-end shopping malls and bustling streets. What is so extraordinary about this city is that even when you are in the heart of what some call a concrete jungle, you are just a stones' throw away from nature.
Hong Kong has done a fabulous job of keeping its open spaces open.  It is comprised of over 200 islands, and offers you a number of beaches to relax on. The city is dotted with the most beautiful walking trails and hikes that will take your breath away.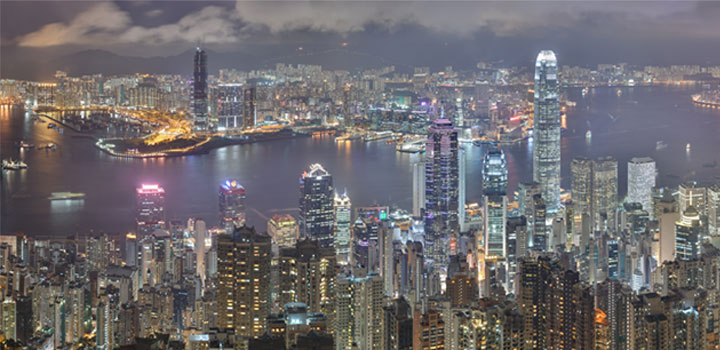 Image courtesy: Wikipedia
For instance, when you visit The Peak, one of the main tourist attractions in Hong Kong, you may take the tram up, but be sure to take one of the walking paths down. Amidst the hills and the greenery you will forget you are still in Hong Kong, till the panoramic view of the city sneaks up on you from behind the lush greenery and clouds. The Dragon's Back is one of the several walking trails where you can enjoy a different view of the city.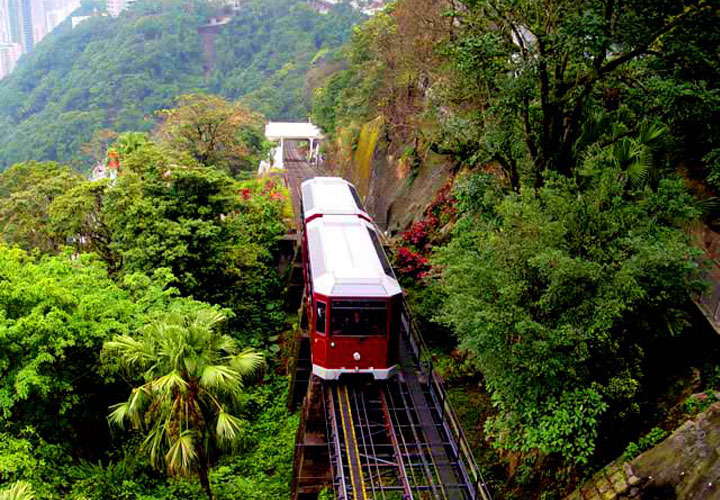 Image courtesy: Stanouse
Strawberry picking and Dolphin watching
Venture out of the city towards the 'villages' in Hong Kong's New Territories. Spend a day with nature picking fresh strawberries and other fresh fruits and vegetables, playing with farm animals and simply basking in the country side. I highly recommend this as a wonderful way to spend a nice sunny day.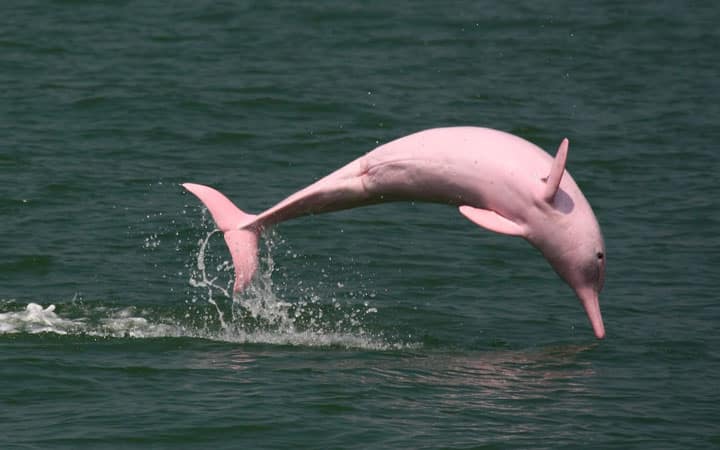 Set out on the seas for a breathtaking encounter with one of nature's most wonderful creations – The pink and white dolphins.  You can take a guided boat tour where the accompanying staff educates tourists on the ecological and environmental issues related to this dying breed. Watching these animals in their natural environment is a soothing experience.
Get Soaked in Local Flavors at The Wet Markets
Back on the Hong Kong island, do make time for a stroll through the 'Wet Markets'. The array of colorful sights, smells and sounds – the fresh produce, a huge variety of meats, fish and flowers – makes for a feast for your senses. Even with convenience stores and modern super markets at every nook and corner, these markets with their old world charm and warmth are thriving and alive, and just walking through them is a great way to connect with the locals.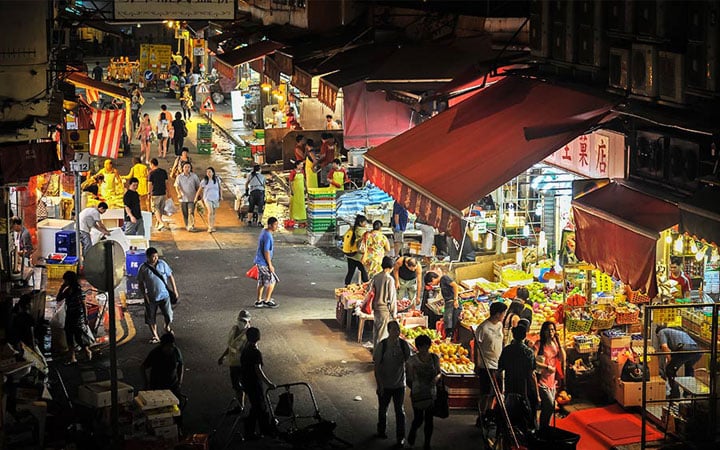 Image Courtesy: Strippedpixel
Though some of the vendors do not speak English, they are helpful and try to get you the best pick of the day with a smile on their faces. Do make sure to get to the Graham street market, the oldest of the lot, and slated to close soon.
Live it up at SoHo! 
SoHo is Hong Kong's restaurant and bar district. You can spend a whole evening lounging at the street-side bars and cafes, watching the city walk by, while sipping your favorite beverage.  An apt way to unwind on any day of the week. Most bars, with their colorful yet relaxed ambience and mixed bag of customers give you a first- hand experience of the city's thriving nightlife.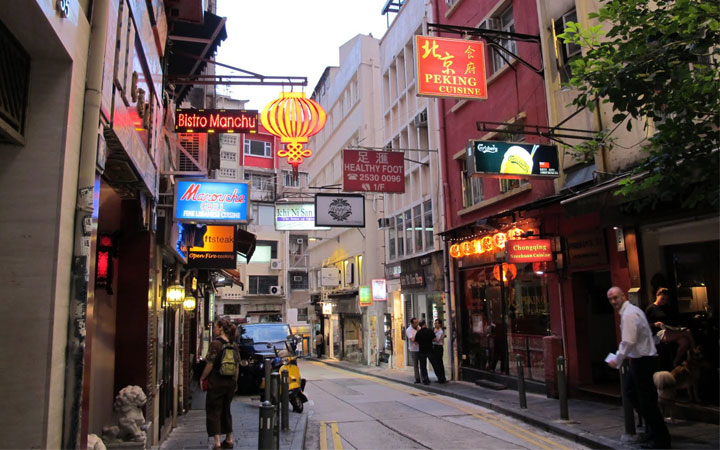 Image Courtesy: Elaineviolin blog
I doubt if anyone can get enough of Hong Kong in one single trip, perhaps which is why the city sees many returning tourists. Of course, every person connects with a place in their own unique way. Visit Hong Kong with an open mind and you are sure to come back with memories that are close to your heart.