The tale of these two monks who haven't sold their Ferraris yet, but they did leave their jobs at startup companies. To do what? Well, no points for guessing – to start-up on their own. Preetam & Ateeque met during their Post Graduation studies in 2010 and that's where the idea of commencing a business together was placed. Ateeque is wise and utterly professional to the extent that he's only comfortable in formal attire. He's been a part of various firms in his career span of 13 years. He holds an Engineering degree and has mastered in Human Resources. Preetam, on the other hand completed his Bachelors in Business Management and holds a Masters in Marketing. He loves sports, food and is fitness freak. Preetam has been a part of several other start-ups and bootstrapping companies, before he kicked off with HiringMonk.
Two years and 5 different companies and 3 cities later, Preetam and Ateeque finally left their cushy jobs and kicked-off their own venture. "As early stage wannapreneurs, we thought it is going to be extremely easy; but that overconfidence back fired us big time. Business isn't easy, that was the first lesson. We commenced our initial days of business through our personal savings and dad's store room", says Preetam and Ateeque.
From 2 idiots to a team of 9 monks and growing at a fast rate, here's Preetam and Ateeque in their exclusive conversation with LifeBeyondNumbers, sharing their journey, challenges and learning, the HiringMonk story and lots more…
Inception of HiringMonk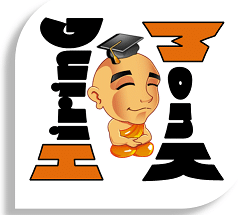 Approximately 3  and a half years back, in 2010, when we met during the Masters, we were given an assignment to start a company, design processes and evaluate the working pattern. We both synchronized amazingly and that was the exact point where the seed of starting a business together was laid. And by the way, we even got an A+ for the assignment (laughs…). Our course allowed us to intern and study simultaneously. We both worked for big names like Mahindra, Motilal Oswal and Prime focus and constantly thought of what and how can we begin our entrepreneurial journey with. We focused on all the segments, the nitty gritties across sector and realized, No matter how cool the company is, how fascinating the idea might be, it's nothing without the right set of people, and hiring is extremely challenging, especially in the case of start-ups and SMEs. We left our jobs and started working for smaller companies. This was basically to understand how does the entire start-up ecosystem function, and the experience was just too good!
I (Preetam) shifted from Mumbai to Delhi to learn about the internet industry and Ateeque was building the base strong back in Mumbai. The other reason was also to collate enough funds for our concern and set the wheels in motion. Finally after a couple of years we met and decided to get rid of our amazing jobs and start-off with our dream. May 31st 2013, our baby – HiringMonk was launched!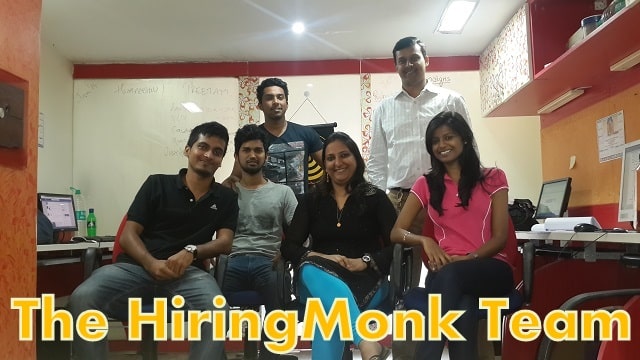 HiringMonk
HiringMonk is India's 1st inexpensive & guaranteed recruitment solution for start-ups and SMEs across India. We call ourselves 'The Startup Superhero'. The devoted recruiters, and the flawless process makes hiring easier than ever. Being a start-up ourselves, we understand what another start-up needs and we run the show accordingly. It caters to almost each and every domain for all skilled level positions.
The journey that started off with 2 friends & a couple of laptops in a 2×2 store room, has now moved up the ladder with more than 60 clients in 7 months of operations, featured on 10 different websites/presses and a team of 9 level headed monks. So far, the capital invested in the business is all from our personal savings, and yes, a couple of investors have also shown interest in the business.
HiringMonk is all about start-ups, and 100% of the clientele list is just start-ups!
It has got the right fit, for businesses as small as 1 person Company to companies who haven't built their website as yet or has a physical presence. We understand that, in a start-ups, every penny counts. And hence our low cost plans, dual payment options and guaranteed hiring turns out to be a real boon for start-ups and a win-win deal for both the parties.
Moreover, even after being inexpensive, unlike other conventional recruitment firms, HiringMonk does not charge for per person. We allow you to hire as many folks (profile & location specific) as you want, no extra cost, no hidden charges and no catches whatsoever. We have placed rockstars for more than 40 start-ups across India, maintaining a hit ratio of more than 80% and getting repeated business every month.
Challenges, Learning and Future
Talking about challenges – where do I start from? (laughs…) When you belong to a middle class family with the baggage of loans on your head and people to look after, leaving your current job and dreaming of being an entrepreneur looks like a nightmare. We faced a lot of negatives even for the thought of leaving our  jobs and starting a business. Somehow we gathered some courage and quit our jobs after saving enough that could suffice for another 6 to 8 months. But the amateur planning backfired in the face of registration tantrums.
The advocate, who promised us that we would be receiving the company documents in 15 working days, delayed it to 73 days!!! And that meant this – No documents > No bank accounts > No invoicing > No ethical business > No money! We did not lose hope, after all we were at the rock bottom, and the only place we could go after that was up, or so we said to keep motivating ourselves. All savings went down the drain, everything seemed so dull and to such an extent that we thought, that this was the biggest mistake of our life! Plus peer pressure. Every day, we started working saw each other's faces and wondered, will this even work out. Eventually, our documents arrived and then there was no looking back and after that we indeed went soaring up and up.
The major problem is relatives – the usual question, "Business karta hai? Kya karta hai?" (He's into business? What does he do?). Explaining them was another task. Our usual answers would be, "Logo ko kaam pe lagaate hai" (We get jobs for people, with a *facepalm*), and they would say, business is not good, you should have gone for some government job!
We faced all the challenges with our heads straight, firm motives and wish to continue and tackle all the barriers accordingly.
HiringMonk's future looks promising. Start-ups love HiringMonk. The inexpensive nature does not burn a hole in their pockets and guarantees hire. HiringMonk aspires to become India's only recruitment solution for start-ups and SMEs in another couple of years and we are working in full flow for that.
Starting a business and sustaining it, is just like having a girlfriend. If you don't work for it, someone else will. And the efforts that you put to get her initially shouldn't droop down once you have her! – Rest is just life!