IITs and IIMs are the most premier educational institutions in our country. Lakhs of aspirants appear for their exam and handful ones emerge as the chosen ones. And if someone is both IIT and IIM, there is a special phrase for such people "Life set hai boss", which means that any corporate would love to hire such a candidate and no doubt that candidate will rise to the top most level in that company. But then that's how the world works and there are people who don't walk the normal path. They become entrepreneurs. Aditya Agrawal, an IIT – BHU, Varanasi and IIM – Indore alumni, took the road less travelled and co-founded ICE X Electronics along with Rohit Sharma and Ravi Jakhar both of them are IIT – BHU, Varanasi graduates. ICE is a Mumbai-based smartphone, tablet and accessories company. In the first two years of their products entering the competitive Indian market, they pulled out a sale of Rs. 50 crore. And that's really inspiring.

Three of them were classmates at IIT BHU. From there, they went in different directions rising in corporate echelons and scaling new peaks. One fine evening, in a casual conversation discussing about how technology is changing the world and what India needs to do to stay at centre stage, the three of them thought about an idea. An idea that led to creation of ICE X Electronics in 2011.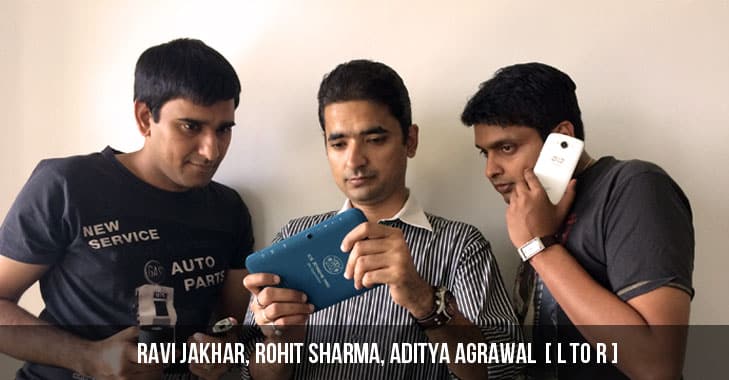 Aditya Agrawal, director and co-founder of ICE speaks to LifeBeyondNumbers and tells us why does it still make sense to enter a highly commoditized industry of smartphones and tablets.
The Beginning

Three of us were working on different things but one reunion changed it all. I was consulting some of the biggest telecom companies in India, Middle East and Australia, while Rohit was running his own gaming studio. Ravi was working with different corporate and technology entrepreneurs as an advisor and angel investor. We saw a great potential in the handset market and felt that Indian companies were not focusing too much on the technology side of tablets and mobile handsets as it was mostly about just distribution and marketing. We decided to launch ICE X Electronics with the aim of bringing the best technology in smartphone and tablet space at affordable prices.
The most common myth in the minds of consumers is that high-end technology is hardware cost dependent, which means if you want a tablet full of features, it means costly hardware and hence an expensive device. While that may be true to some extent, we believe with the right mix of software and technology a high-end experience can be made available at affordable prices. And we have demonstrated that with our product range.
Our target audience is the youth – college going or someone who has just started working. They all aspire to carry cool devices which can perform multiple things and still not cost a lot. That is why our devices start from Rs 5,000 onwards which has features like 3G compatibility, push email, social media apps, GPS navigation, utilities apps and much more. In terms of interface, it is robust and can be compared to any device in the higher price segment. Even the look of the devices is designed keeping in mind the trend in the market which is sleek, light weight, and trendy.
In last 12 months, we have done a turnover of INR 10 crores. Earlier we did some back-end product development and sold devices to other brands worth around INR 40 crores in preceding 12 months. We expect to do INR 50 crores in next 12 months and grow at 100% YoY for next few years. We are so far funded internally. However, we will be reaching out to external investors to meet our growth targets.
Currently, our products are available on all leading e-comm sites like Amazon, Flipkart, Snapdeal and our own exclusive store. We are also available in select markets through Big Bazaar and Spice Hotspot stores and other retail counters. Besides, we also sell our devices through in-flight sales, home shopping networks and other modern trade channels.  We are the only Indian company that has started selling in Amazon US.
Innovations at ICE
Our products, their designs and pricing are all decided by keeping the consumer at the centre of it all. We believe that Indian consumers are educated and look for the latest in technologies but want affordable pricing. Keeping this in mind, we keep working on integrating latest technologies in our devices. ICE was the first company to demonstrate wireless charging tablets in India. Next month, we are launching world's first tablet with 22 vernacular Indian language keyboard at a very affordable price so that people across the country can talk, chat and experience technology in local language. We are in touch with a state government to help rural workers with the tablet and the masses can be educated on health issues through content in the local language.
ICE is working on technology that will allow glasses free 3D viewing but will still be affordable for the mass consumers. This will allow the consumers to view real 3D content on ICE smartphones without wearing any glasses.
ICE looks at innovation not only from product perspective but believes in 360 degree innovation. We are working on changing the after sales and sales system in our industry. Ours is the first company to launch door-step service which is now upgraded to engineer-at-home-service. If a customer lodges a complaint regarding his device in our call center, he has an option of calling the engineer at home to fix the problem. The engineer will visit the customer with his toolkit and attend to the issue at the customers' house. In case, the device needs to be taken to repair center, the engineer will take the device and it will be sent back to the customer after repair. This service is available for free for the first year. The pilot in Mumbai is on and the plan is to expand it to Delhi and then to 10 cities by year end.
ICE, with its focus on youth is setting up a network of campus ambassadors. This means that we have appointed well-networked students in college campuses across India who use our products and promote its use among their network. Any student who buys our product via an ambassador gets a special discount. The aim is to capture the first time handset users and make them loyal to our brand. The campus ambassadors not only promote sales and help the customer with after sales but in turn are given sessions on latest technologies to help them in their career. Currently, we have appointed 70 campus ambassadors across 70 colleges. We will increase this number to 400 in the next one year.
New Product Launches
ICE is the official handset partner of Rajasthan Royals and Dhoom 3 and has launched multiple co-branded products with them.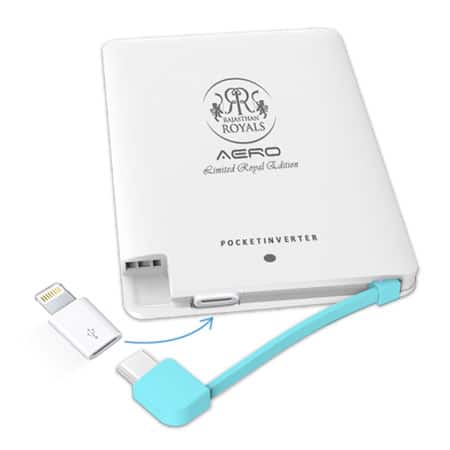 We have recently launched India's slimmest power banks in association with Rajasthan Royals. It weighs 63 grams and can charge any smartphone like Samsung, Blackberry, iPhone. The power bank is exclusively available on Snapdeal at a promotional price of Rs 999 while the MRP is Rs 1500. We are also planning to launch multiple products by next month–end which includes a 3G calling tablet. This would be a limited Signature edition device.
We are also launching world's first tablet with 22 vernacular Indian languages. This is done keeping in mind people who would like to talk, chat and create content in their local language. Technology should touch the life of masses and not selected few and the tablet with local language would increases the tablet penetration to all masses, echoes Ravi Jakhar, my co-founder at ICE – a thought which is endorsed by3 of us. We are hopeful that our gadget crazy customers who may not be well versed in English will find this device as their connecting bridge into the exciting world of World Wide Web.
Smartphones with glasses view are expected to hit the market by October.
ICE is working on many new exciting technologies and is in the process of assessing their commercial viability. We have a vision to grow ICE to become one of the leading players in the tablet and smartphone segment in the country and stay affordable for our customers.
Click to visit their website.