No, I am not going through a bad marriage. I love my wife, like her company, but one of the reasons we still have the spark in our marriage after fifteen years is infidelity.
It is an open secret that I love so many people over and above my wife. The list of people I have loved begin with Kapil Dev, John McEnroe, Sachin Tendulkar, Rahul Dravid, Virendra Sehwag, Sanjay Manjrekar. Currently, my favorites are Jeev Milkha Singh, Anirban Lahiri, Virat Kohli and Ajinkya Rahane. In case you are worried about my sexual preferences, let me add Chris Evert, Steffi Graf, Gabriela Sabatini, Jhulan Goswami to the list, with my current heart-throbs being Saina Nehwal, Ritu Rani, Rani Rampal, P.V.Sindhu and Heena Sidhu. No Heena Sidhu is not Navjot Singh Sidhu's wife, she is an international shooter in her own right and is a medal hope at the forthcoming Rio Olympics
Last month my parents completed 45 years of marriage. That is more than a lifetime of staying together. Notice I used the word 'staying together' and not happy married life. By the way 'Happily Married' is an oxymoron. Last twenty years, I have seen them greet each other early morning 'politely' with an argument. Then the acidic politeness continues throughout the day. It's a wonder they are not killing each other.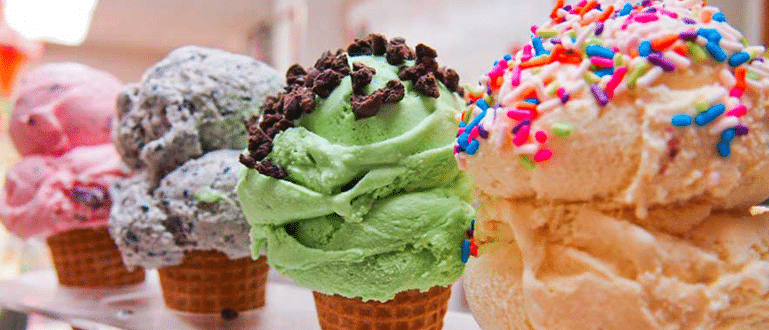 Then I reflect on my own marriage which has completed nearly fifteen years.  I slowly realize that both of us are going our parents way. And then I look around, I find that a lot of people are all in the same situation. The only good thing that me and my wife do is we clearly ensure our paths don't cross during the day. I work for 12 hours, sleep for 6 and travel for 3. In spite of just having three hours, we manage to find time for arguments. There is a Hindi movie song, which goes as follows, "Where is the time to hate, when there is so little time to love?". Today the situation, is "Where is the time to love, when there is so little time to argue?" I am sure thirty years later we will be as severe as my parents.
There was one more interesting thing about my parents' generation. Along with having one spouse, quite a few of them were also married to their jobs. It was not uncommon for them to work with one company throughout their entire careers.
A marriage is similar to a job. The first two years are the honeymoon period. Then differences start developing and slowly reach a point where we can't stand each other
When I look back at my career, managers seem to be great at the beginning of relationships. Slowly they start developing faults.  I then start having differences with the actions of my managers and my organization. The increment is not good, the rating could have been better, we could have handled this issue differently, my manager does not stand up for me; everything is bad. My constructive criticism is viewed as cynicism. I then get into a negative spiral, where I try and see negative even in any positive action of my manager or organization.
I am sure, even my manager experiences similar feelings about me. I am sure he/she thinks my enthusiasm has waned, am no longer as committed, have become lazy. He/She thinks that I am resting on my laurels and am no longer self-motivated. He/She finally concludes that I am well past my expiry date.
What do we do? The organization tries to give me a bad rating, or a low increment, hoping that it will help me pull up my socks.
My reaction? I think the organization and manager are against me. The manager thinks that an experienced person like me needs no motivation. I think the organization will not improve, sulk and stay in a corner, become more and more silent at meetings. I am accused of not contributing; I think, what difference will my views make, my manager is not going to listen to me. I become more cynical, my performance dives further.
There is no such thing as 'Negative Motivation'.
Be it a marriage or a job, the courtship and honeymoon period is the most productive. Both parties put their best foot forward. And somewhere along the way, we start taking each other for granted.
I think that is the reason, I keep on changing jobs every few years. I have taken few risks, some of which have paid off and some haven't. But at the end of the day, I am happy. Am I satisfied where I have reached in my career? I believe I have underachieved, and could have done more. Is it a result of changing jobs frequently and not building a career? Don't know.
The solution is Positive Encouragement. Be it me and my manager or me and my wife, we need to get into a heart to heart conversation, sort out the issues. We need to keep reminding ourselves of the reasons for which we entered into the union. The spark, the fire needs to be rekindled every now and then for a fruitful long term relationship. Remember, people leave managers not organizations. My advice is if the current manager is not able to excite you, look at another manager who will. Change managers and roles frequently but think twice before changing the organization. After all, relationships are like wine, they take their time to mature.
[Tweet "Relationships are like wine, they take their time to mature."]
Thankfully society does not allow me to change spouses so frequently. Else I would be bankrupt paying alimony. Be it a marriage or a job, boredom is a classic recipe for disaster. Familiarity breeds contempt, which can be a breeding ground for infidelity.
Image: Source