Once a year, go someplace you've never been before.
~ Dalai Lama ~
I still remember all those crazy expressions from my friends and family a decade ago when I first decided to travel to the highland of Himalayas. When I first traveled to the Himalayas, the only information I had is that you can't go there by road as high passes are closed by heavy snowfall and the only way out is to fly into Leh. I still remember the day when I landed first time in Leh in the middle of winter and realized what real "cold" is for the first time in life. It was -20 degree at 8:00 am in the morning and I was there wearing just a denim pant and a regular jacket which is just suitable for 10 degrees.
10 years back, Ladakh was not that popular as a tourist destination as it is today. This highland was a place only for hard-souls who really love adventure and want to enjoy the awe-inspiring beauty of the Himalayan desert. When I was roaming around in a small sleepy town during that winter, I saw signboards everywhere and all were about Chadar trek and was wondering what is it all about. When I was out for jeep safari on the way to Nimu village, I came across with a place where Zanskar and Indus river confluence and both of them were in semi-frozen conditions. Then the local driver told me about Chadar trek & what it is all about. And all I decided then that this the adventure I am going to explore. I never had an idea that this dream of doing it once will bring me back to this river more than half a dozen time to walk and lead this expedition for many other adventure lovers. Today my love for this high land of Himalaya is decade old and I just keep visiting this place 3-4 times in a year in different seasons and mode of transportation, starting from a flight, jeep, bus, on a bicycle and noting but walk too.
Here is a glimpse of Ladakh through my lens. And yes. Ladakh indeed is a cold desert.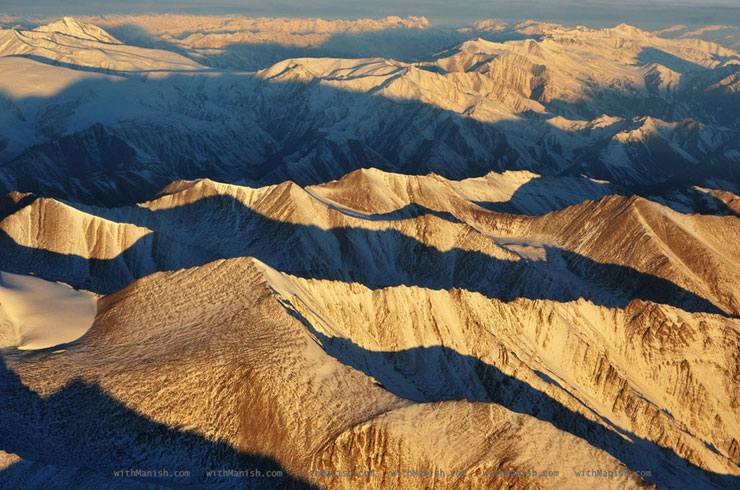 A Himalayan morning captured from the flight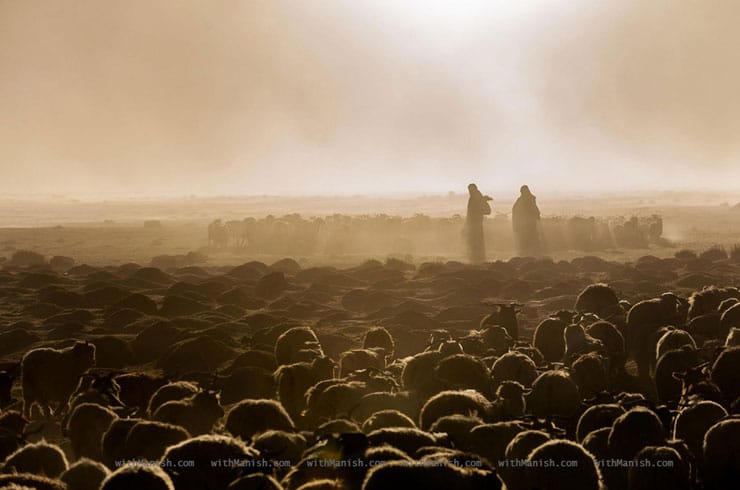 A herd of sheep in Ladakh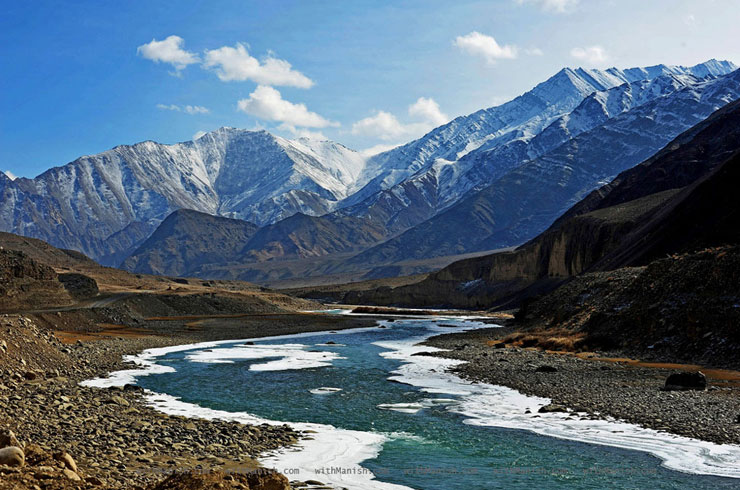 The semi-frozen Indus River in Ladakh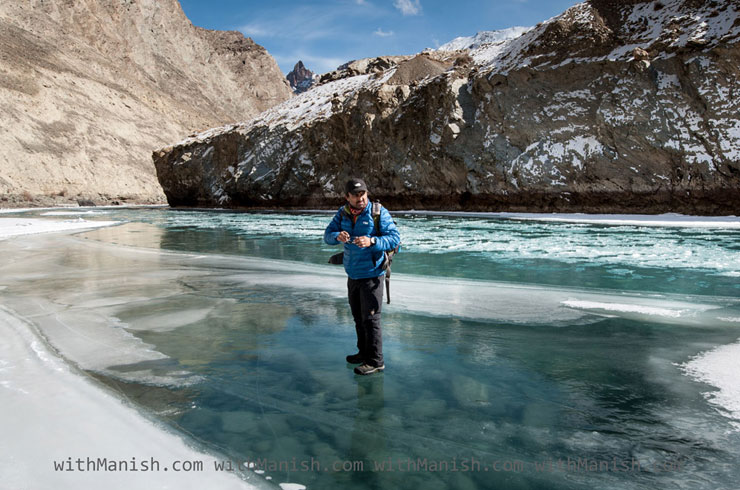 Standing on the frozen Chadar River Trek in Ladakh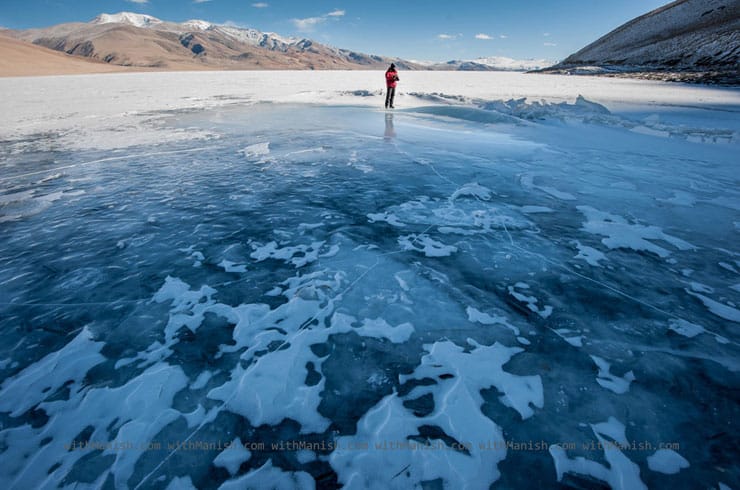 The frozen lake Moriri in Ladakh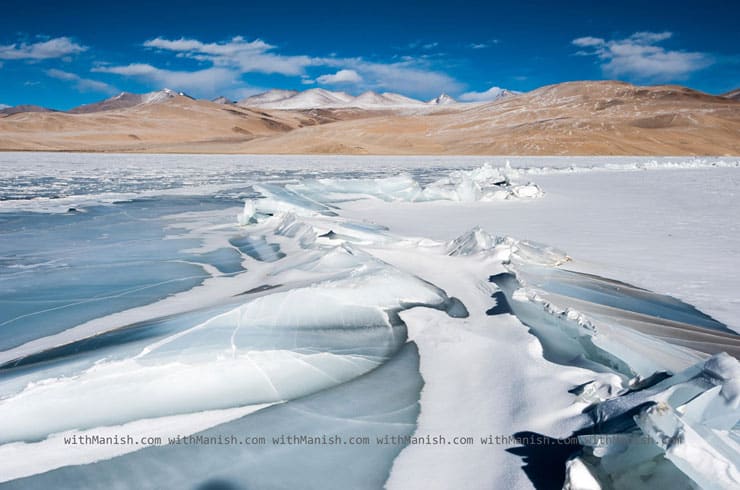 Another view of the frozen Moriri lake in Ladakh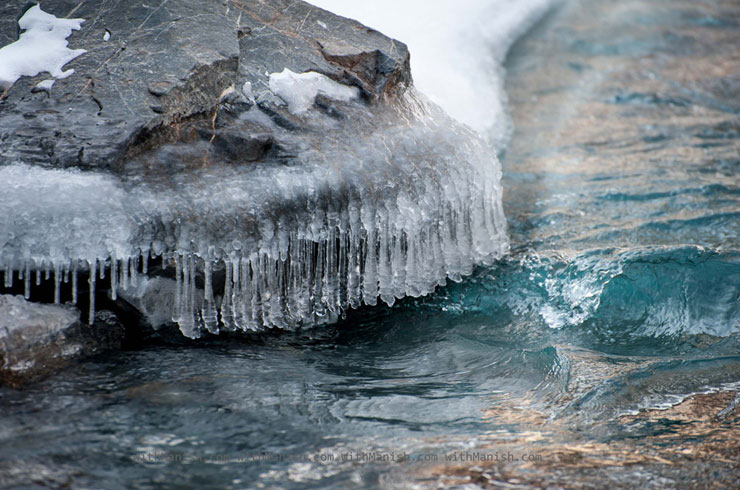 Ice patterns by the river side in Ladakh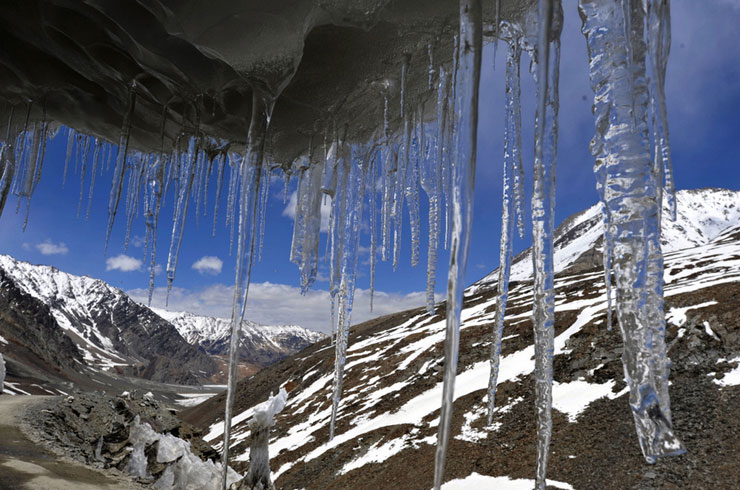 More ice patterns by the rocks in Ladakh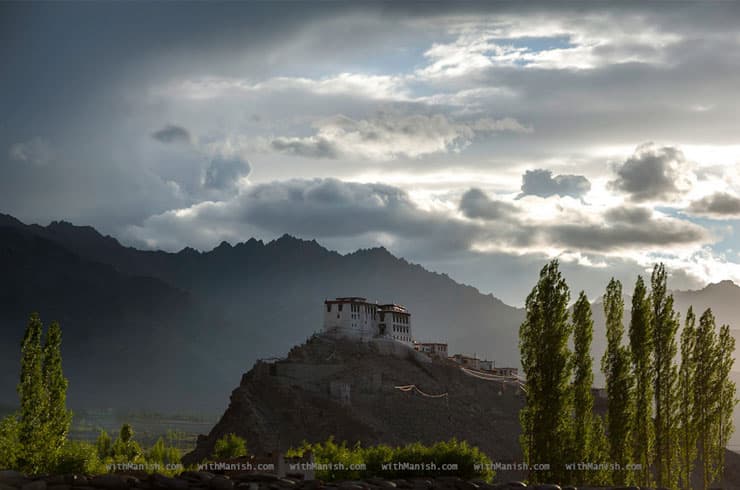 Stakna Gompa – A monastery in Ladakh
The Himalayas as the Sun sets in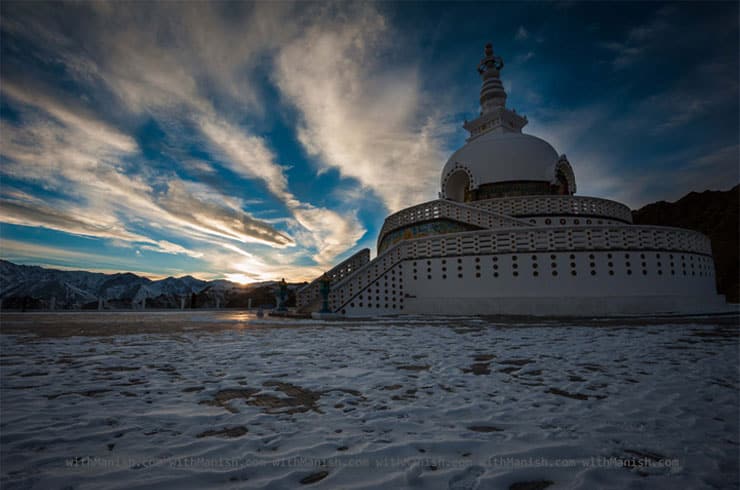 Sunset over the Shanti Stupa in Ladakh
Click here to contact me and plan a trip to Ladakh this winter
Share it if you liked my photographs and can't wait to be in Ladakh.