"Benaras is older than history, older than tradition, older even than legend and looks twice as old as all of them put together," said Mark Twain.
Banaras renamed as Varanasi (the new name formed by the combination of Varuna and Assi rivers that meet here) is in the middle of nowhere and still right at the middle of everything. I would urge anybody who goes there to not expect a lot. Because if you do, you may miss out what the city wants to offer you. You will miss the surprise that awaits you.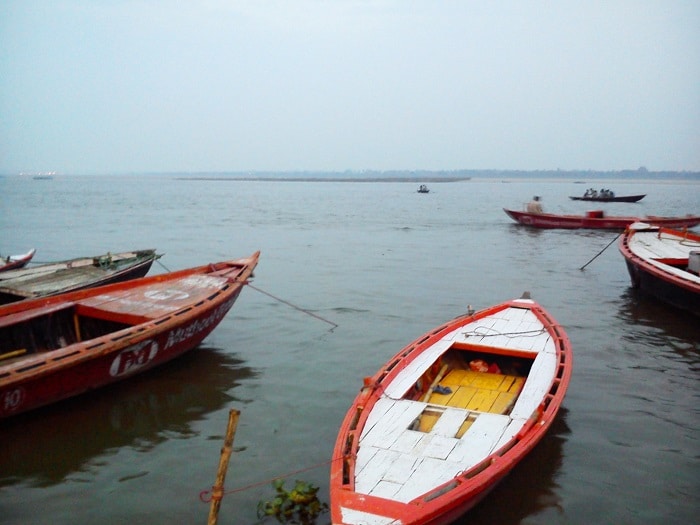 Banaras is a beautiful surprise – a melting pot where people from all over converge for reasons that are as varied as the city's 84 ghats. Although popularized as a holy city, Banaras is for everyone who wants to get lost in the slowness, antiquity and mystique of the world's oldest inhabited city.
So, this summer, how about not approaching the hills and taking a turn towards Varanasi – one of the 6 best cities to get lost in, according to the Lonely Planet travel guide.
How To Get There?
By Air: Varanasi is air-linked to most major and tier-2 cities in the country.
By Train: From Delhi, a 12-hour journey by train takes you to Varanasi Junction, also known as Varanasi Cantonment (Cantt) train station.  From Mumbai, it takes a little more than 24 hours to reach Varanasi.
You can also avail interstate or intercity bus service.
First Impressions
If you go to Banaras as a tourist, you will see no more than a chaotic (and not very clean) place where men folk, animals, rickshaws, trucks, autos, carts, bullocks, cattle, dogs all precede in the narrow dingy lanes without any complaint. That is infact, the first thing you observe about the city, a first impression that may put some off.
But then you bump into lost wanderers from foreign lands, men and women walking about as if this is where they belong, this is where they'll find whatever it is that they are looking for. The new locals who have embraced Banaras in its entirety.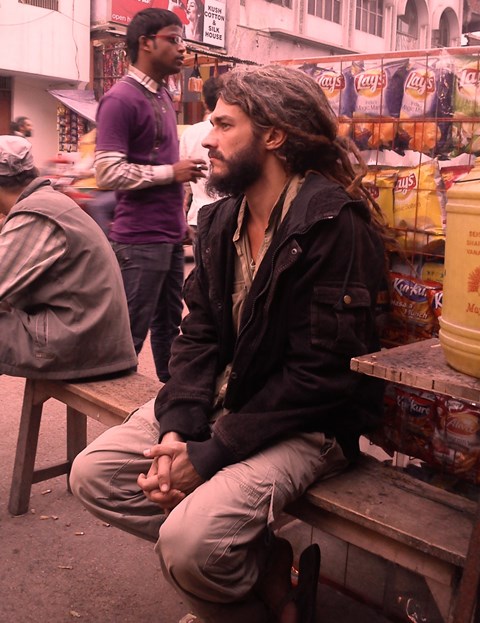 Open you heart to the city and you would experience a quaint calm in all the noise and the rush.
Stay Arrangements 
Banaras is often crowded and thus booking a room well in advance saves a lot of time and worry. There are many hotels near the Dashashwamedh Ghat. The average cost of per-day stay can range from INR 100 – 1000 per person.
The many ashrams serve as the cheaper stay options.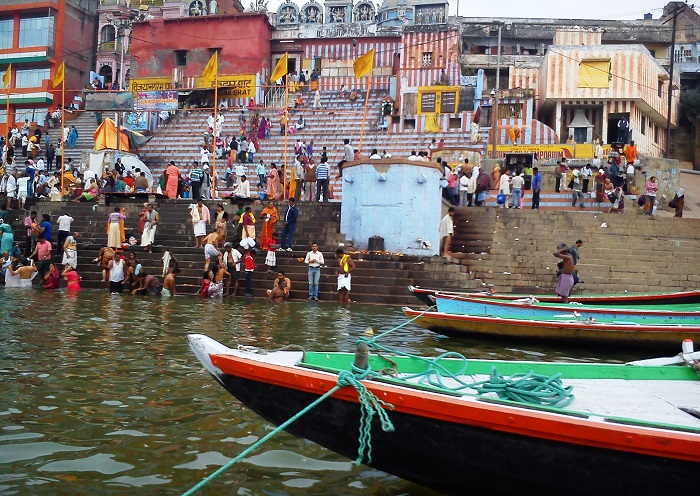 Expectations  To Keep
Banaras is a laidback city. Don't try to be adventurous, just go with the flow. Everything in Banaras moves at its own pace. You would see people chitchatting over a cup of tea for hours, or relishing a lassi over conversations into the night. Join in, if you have the luxury of time.
Places To Go
The New Sri Vishwanath Temple, also called Birla Mandir, is a part of the Banaras Hindu University. The small markets just outside the temple offer some great snacks and drinks for real cheap. Try them!!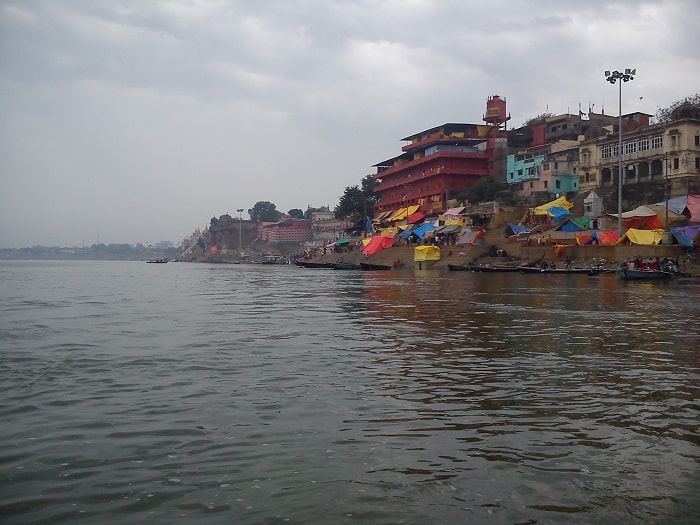 The Sankat Mochan Temple, dedicated to Lord Hanuman, welcomes you with a gang of monkeys. Even if you aren't a devotee of Hanuman, relish the ladoos, they are to die for.
Kashi Vishwanath Temple is one of the most famous Hindu temples dedicated to Lord Shiva. A myth says that at least once in life, a Hindu is expected to do pilgrimage here. You need to have patience to get into the temple though but once you are able to get by the endless queues, people jostling for space and loud atmosphere, well it is some experience!
Life Along The Ghats
The ghats of Banaras are like a colored canvas. They are beautiful and everflowing.  One can walk across the Assi Ghat all the way to Dashashwamedh Ghat and explore life along the Ganges.
There are 84 ghats across the river bank buzzing with activity from morning to evening. You would find people praying, taking a holy dip, sipping tea, chit-chatting, performing last riots, and some tourists lost in the beauty of the mystical river out here.
Each ghat has its own personal character. It is fun to compare the ghats, how one looks so different from the other, though they stand next to each other.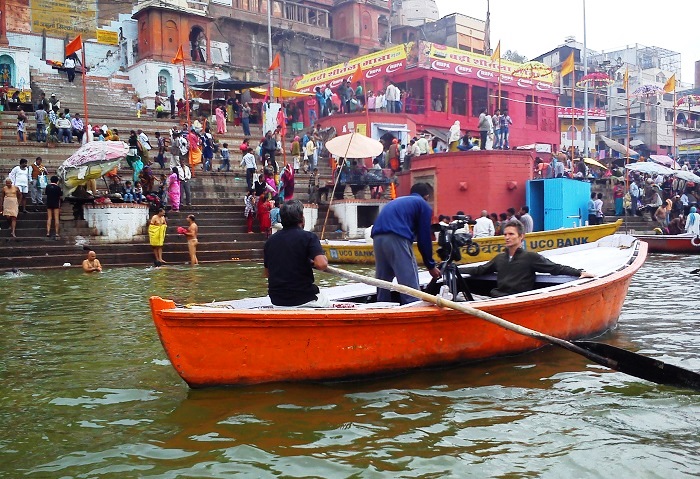 A boat ride is a must. As the boat starts receding from the bank, from a distance, all the ghats form a beautiful cresent. As if that was the motive for Varanasi's creation. If you do not end up getting up early and witnessing this, I can say your journey would be incomplete.
And yes, a little nudge and the boatsmen are more than happy to narrate the fables and stories of this ancient city.
The evening arti (prayer) along the Dashashwamedh Ghat is a choreographed, well rehearsed act of Pooja which over the years has been attracting millions of tourists from across the world. Yes, it is fancy, but you won't mind experiencing it once.
A Foodie's Haven
If you went to Banaras and didn't try the delicious variety of street food that the city offers, you have missed a lot of flavor of the city already. Try the banarasi paan, lassi, thandai, kulhad chai, lemon tea near the Assi ghat, ladoos at Sankat Mochan temple, food in the small alleys. For a foodie, the lanes of Banaras are like troves of gastronomical treasures waiting to be unearthed.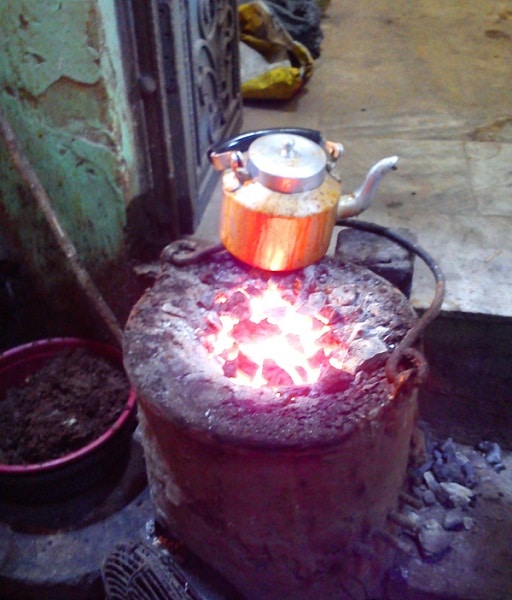 Do You Love Silk?
Yes, the indigenous Banarasi silk. Historians believe silk weaving in Banaras dates back to the 14th century. It is exquisite yet affordable. Most of the shops are located near the Dashashwamedh Ghat from where you can buy silk sarees and scarves.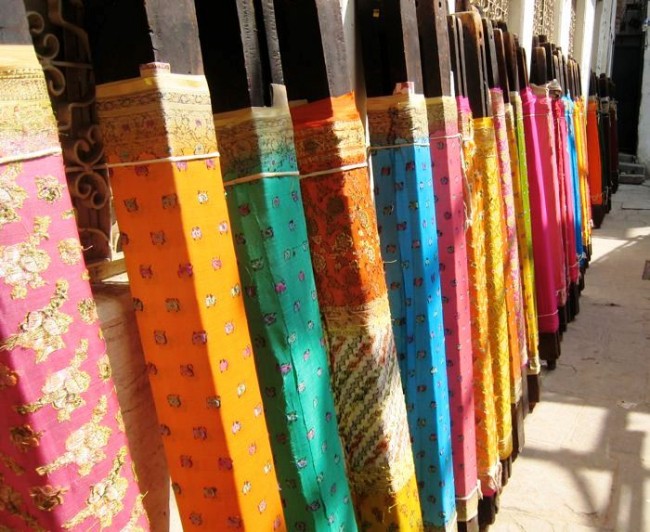 Banaras is intoxicating, literally and otherwise. They say dope is easily available here. As for the teetotallers, the mesmerizing ancient-ness of the city grows on you, and gently prepares you to go back and tell your people, You must go to Banaras once.
That's exactly what I did!
Featured image credit: Outlookindia.com