Flip through contemporary art from all over the world. Realize your life long wish to visit art galleries in every nook and corner of the planet, because these websites are doing just that for us.
The Internet has changed the way we see, communicate and exchange ideas. It has evolved into a wonderful medium of exhibition, as bloggers with an eye for art and visuals have become online curators.
With art no longer restricting itself to canvas and walls – Digital art, Installations, Street art, Live action, Interactive, Illustration, New Media, 3D, Photography, Graffiti, Animation – all are available to be shared and enjoyed on the Internet. Here are the best-curated websites, which are literally online galleries in the cloud!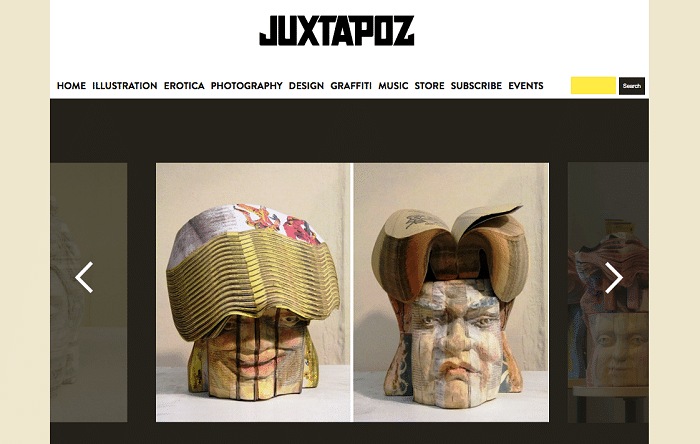 Sift through a never-ending list of artistes via genres. An easy and clean interface, updated extensively and there is something for all tastes.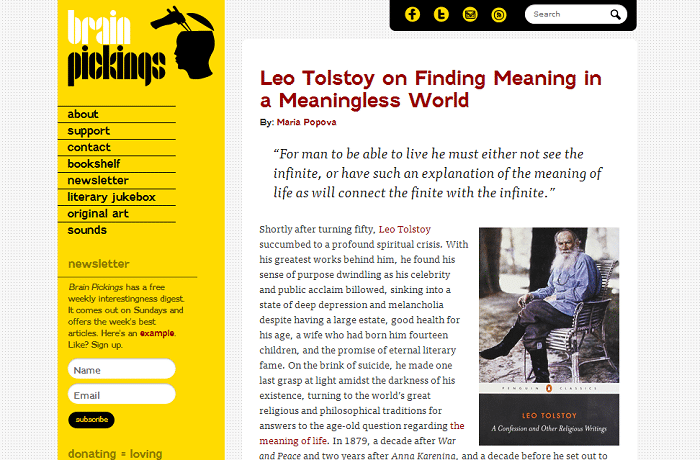 The famous Brainpickings, called 'the exploding online emporium of ideas' by the New York Times is the best thing that ever happened to the Internet. Its young founder, the 28-year-old Maria Popova, is awash with praise. "You feel the tremendous amount of pleasure she takes in finding these things and sharing them. It's like walking into the Museum of Modern Art and having somebody give you a customized, guided tour."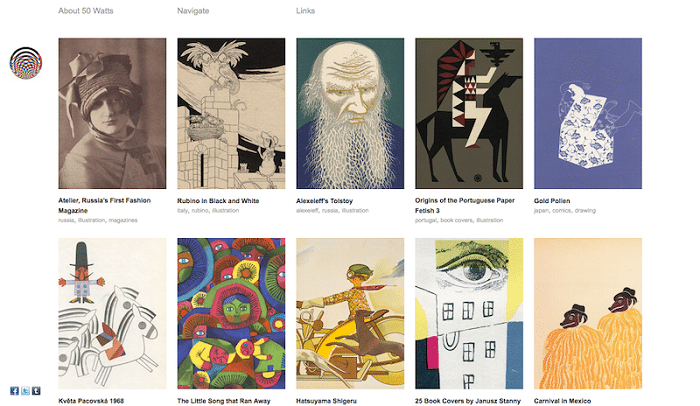 A delightful, minimal and incredible collection of work curated by its 34 year old founder Will Schofield. "[…] Quite possibly the richest source of design and illustration in the universe. Will displays the fervour of the most dedicated historian whilst time and again proving he has an eye for exceptional images", is what is being said about 50 Watts.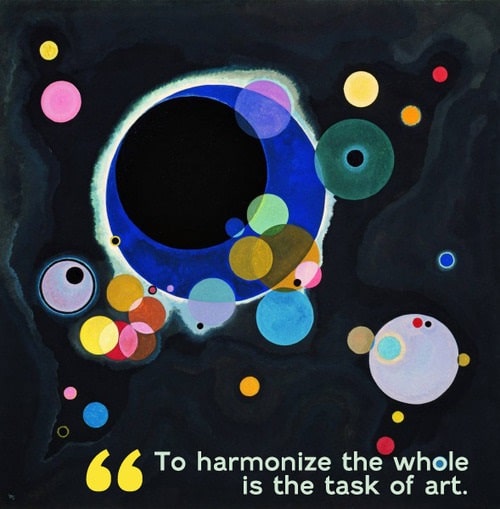 Another brainchild of Ms Popova, Explore is a quick extension of its more blog like parent website Brainpickings. Artwork, quotes, posters are uploaded here and one click takes you to a longer informative post about each.
This is the social network for all artists, as well as a wonderful website to see thousands of thousand of art works. Go ahead join yourself, upload your stuff and find collaborators or sift through and gather inspiration.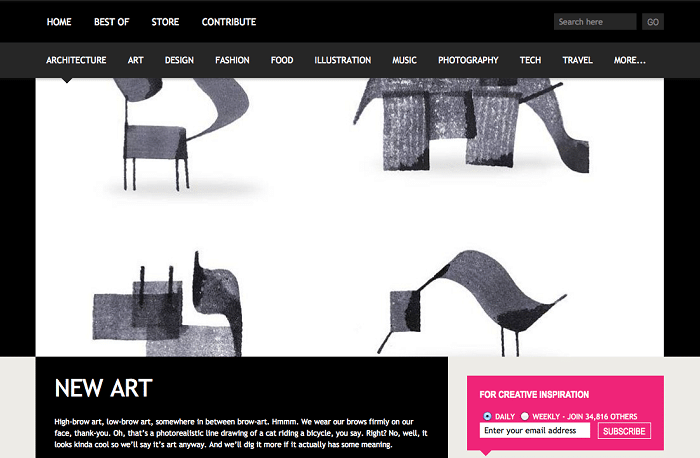 A light hearted and again very well designed website, that goes beyond art works and picks up quirky stories related to creativity.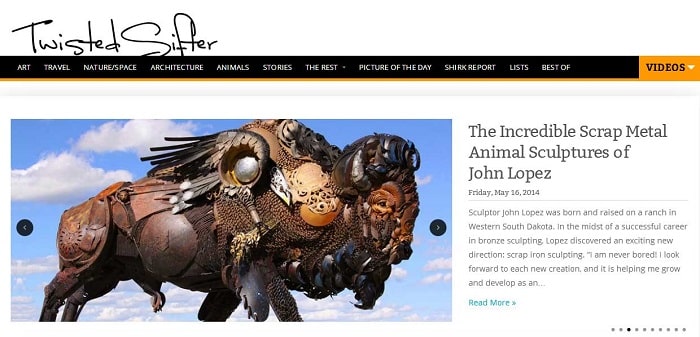 This one has a different feel as it easily engages with people who are not at all interested in art. Try it and find yourself sifting through so many incredible people and their work for hours.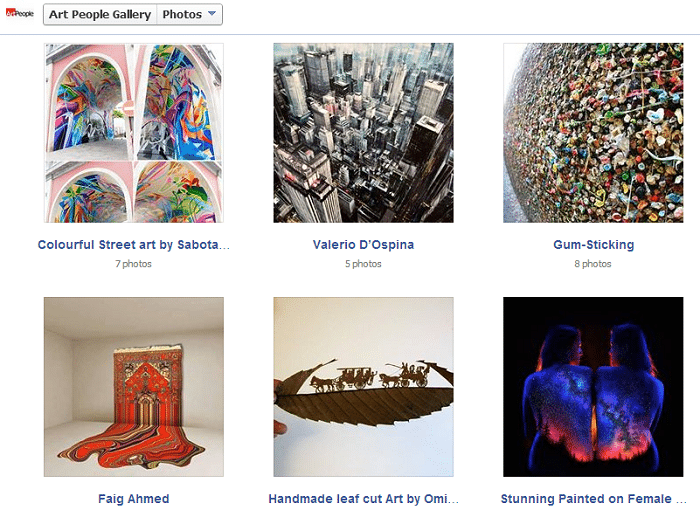 This one is exclusive to social network. Like them on your Facebook and once in a while your feed will show neat little, photo albums of art works from everywhere.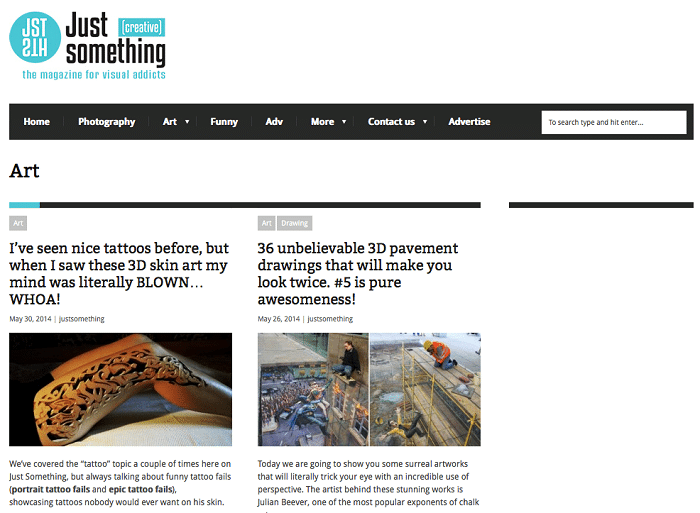 The logo itself says it all, its just something creative – a magazine for visual addicts. Head here for a daily fix of the latest in art, photography, advertising, technology and weird.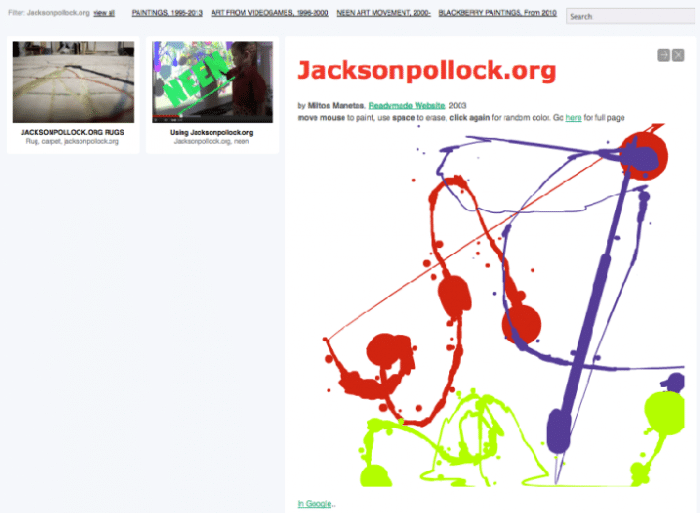 Not the famous artiste Jackson Pollock's official website, but a rather interesting bonus by video artist Miltos Manetas. The webpage has a blank canvas rigged to turn you into an artist, play with your mouse and create your own iconic Pollock masterpiece. What do you think of mine photographed above?
Know a great Online Art Gallery we missed? Share with our readers in the comments below.