Watch Col. Pillay Sharing His Journey And Thoughts
Undefeated – Soldiers of Courage is an original web-series inspired by the lives of the soldiers and their families. They have served the nation with greatest pride. Their commitments were beyond comparison. Their sacrifices were gallant. And they have kept the spirit of valor alive forever. This series is a salute to these brave souls and their undying spirit.
This story is brought to you in collaboration with Paper Weight Entertainment
– be with them –

Click here for the other interesting stories by them.
Year, 1994. Date, 25th January. Place, Manipur. Militants were inside a room in the village Longdi Pabram, a hamlet in the remote Tamenglong district of Manipur. These militants were heavily armed and were ready to launch an attack. But instead of giving them the leverage to shoot at their will, a brave Indian army solider decided to take the lead. On that fateful day, for then Captain DPK Pillay, his duty took priority over his own life. He broke open the door and entered the room, only to face a burst of AK-47. He took four bullets in his chest, arms in that sudden action. In between the gunshots, a grenade was hurled at him which he managed to see in the darkness. He kicked away the grenade but the grenade blew on his leg, taking a portion of his leg away.
In the meantime two children, Masebiliu and Dingamang, were also severely injured in the crossfire. However the helicopters arrived soon to evacuate the severely injured brave young Captain of the Indian army. But even in that plight, Captain Pillay stood by the motto he was imbibed during his National Defence Academy days i.e. Service Before Self.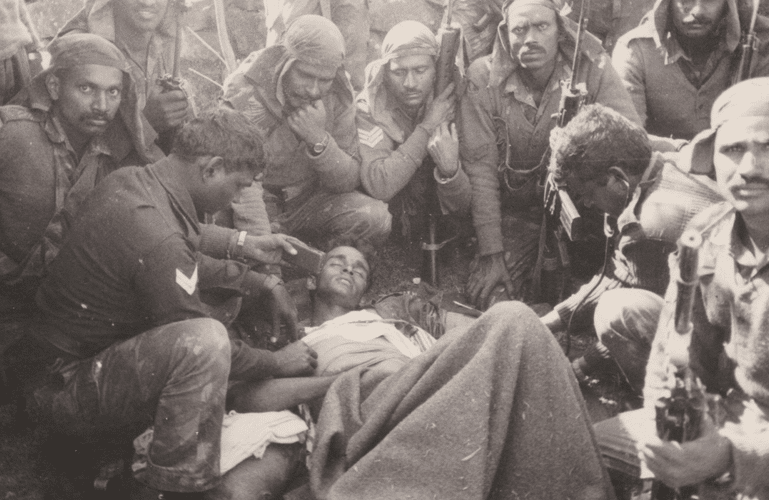 "The nearest hospital was about 6 hours. There's no way the children would have survived. I think I knew that I had 5 minutes of life left in me and I can hang on extra bit. So I told the pilot not to worry about me, and instead get these children evacuated and treated first", said Colonel DPK Pillay. He then hung on for two more hours, waiting for the next evacuation. As known to all of us that fortune favors only the brave, he now still lives with pride, inspires a generation with his bravery. Then Captain Pillay is now Colonel Pillay.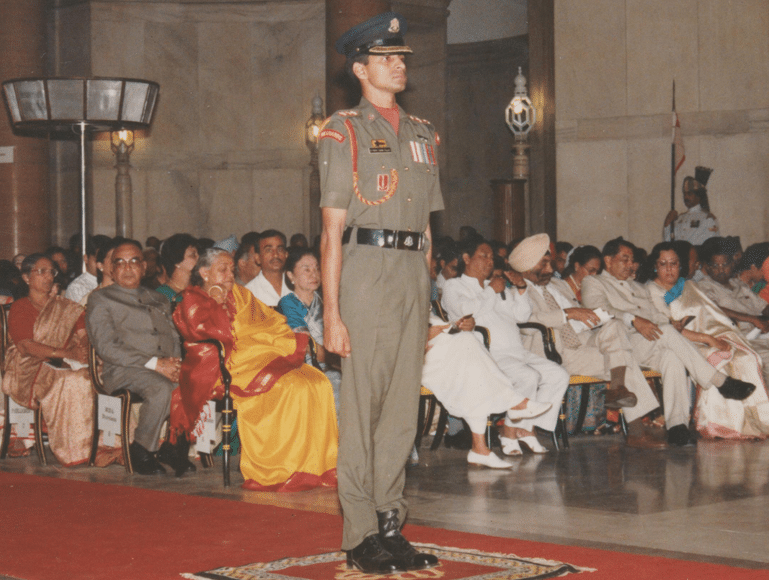 At a young age of 24, Colonel Pillay was decorated with the Shaurya Chakra – India's highest peacetime gallantry award.
18 years later, he paid a visit to that village again in Temelong, Manipur. The mother of the girl cried inconsolably after meeting Colonel Pillay who had saved her daughter, Maseliu, and grandson's life almost sacrificing his own. The girl, Maseliu, who was caught in the crossfire, is now a mother.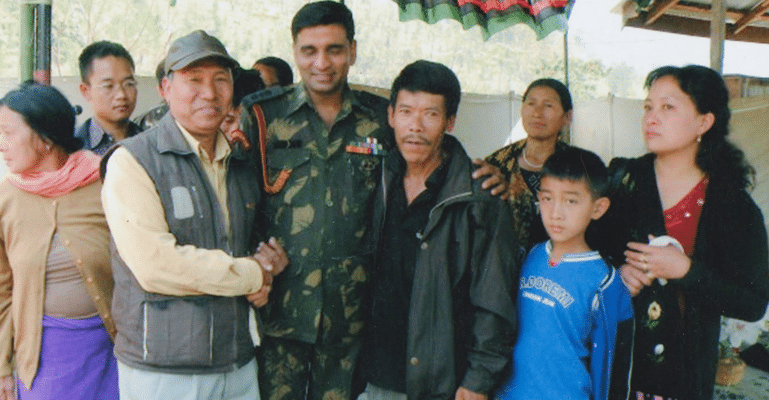 But Pillay, never in his dreams, thought that he would ever come face to face with the man who had shot him. "I just can't believe it! I went to see the village, I didn't know I'd meet him," Pillay said. He hugged the former militant leaving behind the fact that they both came close to killing each other 16 years ago in that same attack.
"It's something anyone would do I think. She did not know why she was shot, I knew what I was doing there, they knew what they were fighting for. So we owed it to her. It's amazing coming back here," said Col DPK Pillay.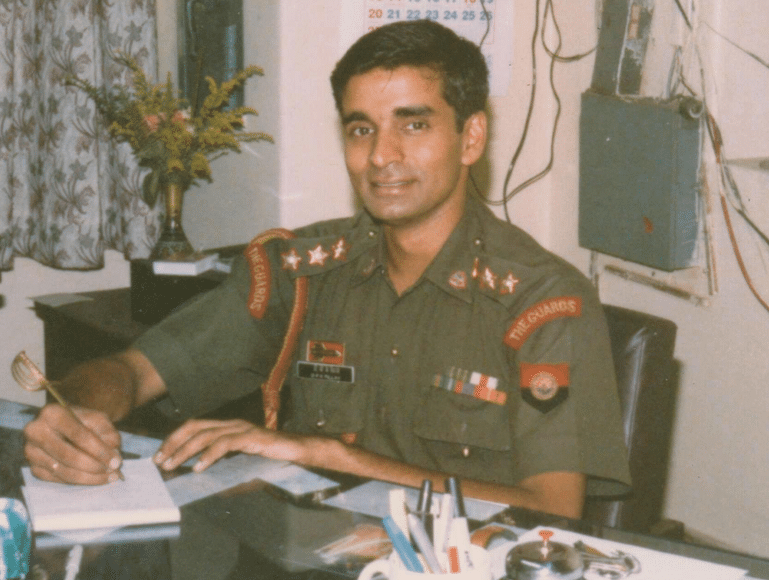 A soldier's wish is always to be remembered as a savior, not a killer. And only a very few brave souls like Colonel Pillay are granted this wish. A brave soldier of the nation. But before that, he proved himself to be a great human being with his humanitarian act.
We salute his bravery and can't thank him enough for being a great example to the motto, Service Before Self. Colonel Pillay's act proves it once again that humanity has no tribe, no language, no religion. And above all, humanity needs no reason.