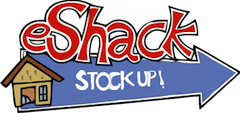 eShack is an online store selling bar, party and drinking accessories and beer & alcohol T-Shirts and Merchandise. eShack is one of a kind student start up catering to the needs of hardcore party lovers and enthusiasts. Me and Ashwajeet Singh are the founders of eShack (4th Year Law Students at Jindal Global Law School). The idea came to us before the summer of the 2nd year while everyone was applying and looking for internships, we were hell bent on doing something beyond the ordinary and trying our hand at what I would now call a life changing experience.
The whole beauty of entrepreneurship and starting up is that you know nothing and yet get the opportunity to learn so many different domains and that too, the practical way. eShack taught us how to live in the real world and find our way through a sector and area that we had no idea about. After a drunken night in Bangkok where we chugged Beer Bongs and played Beer Pong, we realized the void in the Indian market for hardcore party accessories.  E-Commerce space has been on the rise in India, and we decided to skip our internships and sat down to create our own brand, niche and market and we named it eShack.
The eShack journey was not easy at all and we made numerous blunders along the way, but each mistake taught us something new and put us higher up on the learning curve. Having the law background was obviously an advantage since getting the Company registered and Importer/Exporter License as well as Trademark and Policies were a breeze. The interesting bit came in when we began negotiating with suppliers worldwide to import the goods of our choice. Getting into International Contracts and talking to Custom Agents and shipping companies were a whole new high. On one hand we were getting these in place and on the other, we were learning about the retail and e-commerce aspect of it. We learned how to go about website designing and software that run an online store, and intra-city and inter-city logistics. We even got a chance to arrange and systematize our whole warehouse. The entire process opened up so many avenues and lines that we could never before have imagined. By the time we were ready to launch, we were back in law school in our 3rd year and life was getting hectic as we had to manage the pressure of law school and handle an entire business from a residential campus. Fortunately for us, our peers, professors and colleagues were of great help and things went off smoothly.
The learning did not end there. I guess it was just the beginning. Advertising, marketing and public relations along with customer support and tax payment were on the cards. We haven't yet outsourced the work to any company and we take pride in handling our operations ourselves since it ensures that you learn the maximum out of your experiences. Our initial idea was to make eShack a B2C (Business to Consumer) company but over the time we realized that our products were amazing for a B2B model as well. eShack started supplying to larger e-commerce stores, event managers, clubs, corporates etc.
We have recently launched our own eShack summer collection of drinking T-Shirts and upgraded the whole website to give our customers a thrilling shopping experience and we look forward to taking this further and higher.
We are now entering our 4th Year and have two more grueling years at college but I can assure you of one thing – the whole experience of starting up has made college life so much more enjoyable and thrilling.  We still don't know if law school is the way to go or entrepreneurship, but what we do know we have opened up avenues for ourselves that will give us options others might not be able to see and that's why I would encourage everyone who has an idea, a passion to give it a shot and see where it takes them rather than sitting back and taking things the way they come.
Got a story or some awesome start-up, entrepreneurial experiences to share with us and our readers? Share with us, we are waiting to hear from you.