Retired Indian Air Force Serviceman's daughter, Monika Nair, grew up on a steady diet of Art and Literature, owing to her mother who is a home-maker and an Art and craft and Literature enthusiast. Monika spent a long time in corporate world gaining a lot of business experience, and nearing the end of a decade in Telecom, she realized that she wanted to have something of her own. "That's when I did MBA in Marketing Management & Entrepreneurship Management and decided to bring my idea to life!", she says.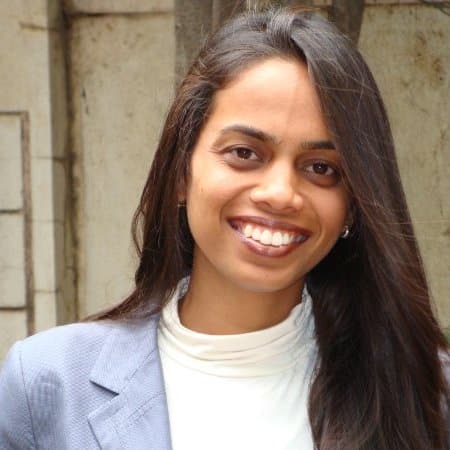 In an exclusive talk with LifeBeyondNumbers, Monika Nair shares her journey with Verbal Romance, challenges she faced and much more…
Inception of Verbal Romance
Verbal Romance wasn't a 'romance at first sight'! It was incepted in the hour of defeat – a major setback in my corporate professional life. I had hit the rock bottom of my career and it was a very difficult period. But as Miss. Winfrey said once, "Nobody's journey is seamless or smooth. We all stumble. We all have setbacks. It's just life's way of saying, time to change course." It was time for me to change course after having spent a nearly a 12 years in corporate, and I entered the exhilarating field of writing (and speaking and dancing!)
But, really, the story had started a few years ago when I simply started scribbling some motivational lines for team work, and a zesty jingle for some event, and general stories about everyday life. Encouraged and appreciated by friends – determined to 'change course', Verbal Romance happened!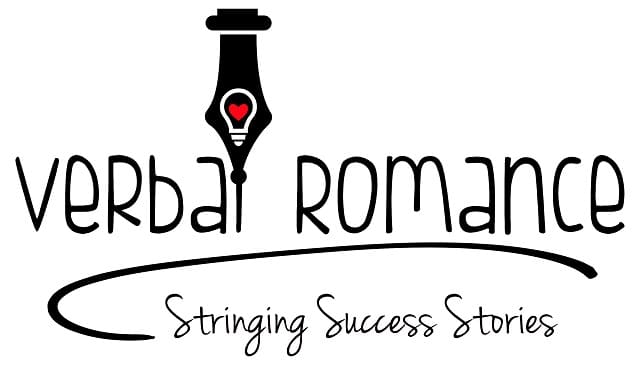 What is Verbal Romance
At Verbal Romance, we believe – and I am sure you do to – that there's a certain romance in the written word. You can mold them the way you want — to market a brand, to win hearts, to express your innermost thoughts and even to change the world. It is this versatile quality of the written word that we explore at Verbal Romance Content Writing Solutions.Whether you want to heighten the charm of a new fashion collection, decode the realty jargon to market your brand with a target audience, Verbal Romance will do it for you. Verbal Romance offers Web Content Writing, Editing & Re-Writing, Marketing / Publicity Content, Media Feeds, Newsletter Content, Training Content and even Report Writing! Think of any writing and we'd do it for you!
We are a team of four professionals from different fields who bring together our learning and expertise to help clients express their thoughts in words. Our core team includes a corporate training professional, a fashion writer, a media professional and a finance and marketing specialist. We sure come from varied industries but have one thing in common – creating content that is creative yet sensibly realistic!
Verbal Romance has done web content writing for varied industries as Construction, Petro Chemical and F&B. We have been lucky enough to put together an annual booklet for an organization in Washington. We also do writing for websites specializing in weddings, fashion, beauty, and lifestyle products for senior citizens and women's matters.
The Challenges
Honestly, selling this whole 'get-on-to-entrepreneurship-tiger' to myself was the biggest challenge! Really. I am passionate about writing. Always have been. But, I hold no academic degree and I feared all the impossible What Ifs? None of them really happened though, and I can make a bold statement that challenges are really in your head – once they are cleared, no so-called-challenge outside can stop you.
The Way Ahead
We'd like to write the Prime Minister's and President's speech for Independence Day and Republic Day (laughs…)! Yes, we are fiercely ambitious and sometime in future we'd like to do that – now that we started! A few years down, Verbal Romance will most definitely be doing what she (Yes, it is a she!) is doing right now only MAGINIFIED.
We'd like to go to bigger platforms with a big and delighted team – a team that looks forward to a Monday because Saturdays and Sundays are week offs (laughs…)! We'd continue to create content that builds client's brand, engages their customers with client's philosophy, make the customer win – that's how we win!
The Learning
It's been one hell of learning ride and, I am sure will continue like this. I have learnt to deal with uncertainty. I say that being an entrepreneur is like being a farmer – the seeds sowed don't yield result immediately and you conk out if you get down with temporary setbacks. It is important to be optimistic at ALL TIMES. Budding entrepreneurs, just do it! My only regret ever is I wish I had started earlier. So if you have an idea – bring it to life and you shall be amazed to see the encouragement you get from the entrepreneur and the rest of the community. This World Is FULL Of Helpful, Uplifting And Encouraging People!
You may love to read what she has to say on why a lady should dress-up well.