If there is someone whom we can turn ourselves to, no matter how old we are or where we are, it is our mother who is there for us always. And here are the reasons why a mother is no less than the creator himself.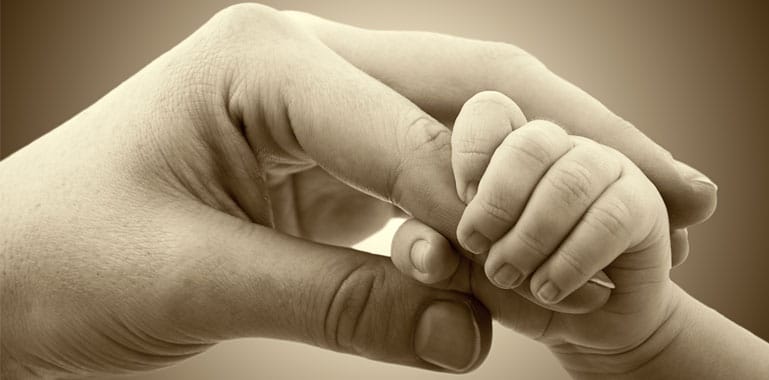 Source
1.

She Knows It All

How many times do we face this situation in our daily lives – where our mother gives one look at our face and that's it – she is going to tell us exactly about our current emotional state of being or about anything at all! No matter how hard we try to pretend that everything is just perfect, it simply does not work out that way. It is as if she holds the gateway to our minds and our hearts.

As she inquisitively looks at us, she also ensures that we open ourselves to her. And that's the beauty of it. Because none can offer that amount of true love and affection or words of comfort better than her!
2.

She Is Always Right

About the choices that we make or about our friends or about our colleagues or about the decisions that we take – it always turns out that she is right. Most of the times we may not agree with her instantly or may not realize that we may not be right(because we are too preoccupied with our ways or it's simply because of pride). But eventually, there comes a point in our lives where it enlightens upon us that she was right on most of the things and would always be right after all. A mother is a mother.
3.

She Is The Coolest BFF In The World

Admit it! Our mothers are our best friends forever. Whether you are ecstatic about your promotion at work or whether you are feeling let down or having a bad hair day – one intimate conversation with mother would bring you back on your feet. Mothers always seem to know the right words at the right time and make us feel that the world is again just a place to live.

Isn't it so amazing to see the awesome instinctive potential that a mother has – to turn things around and make us smile!
4.

She Is The Epitome Of Selfless And Unconditional Love

If there is one thing that remains unchanged until we live, it is the love of a mother. It is of the purest form, which is so deep and genuine. Her love is an unadulterated dose of unlimited expression of affection. She is someone who only expects the happiness of her child more than anything else.

How lucky are we to receive such an unconditional love! How can anyone forget that heavy calorie filled (literally!) pampering that we get when we just come back home after being away!
5.

No Matter How Old We Are, We Would Still Be Our Mother's 'Child'

As we grow up and get entrusted with all the worldly responsibilities and the serious stuffs in our lives, we lose the 'child' within all of us. That part of ourselves which still is a kid – careless, free and joyful. But there is one place in this world where we still can be the kids – which is in front of our parents. The boundless love that our mothers shower on us makes us always feel like kids and lets us enjoy the carefree side.

As we become adults and get busy with our lives, we often take her for granted and do not realize her worth and the value of her love. The only way to pay her back at least a little is by giving her our time and love.

So if you are missing her or haven't talked or haven't been able to spend time with her – pick up the phone right away and call her!

So! What else do you think makes your Mother the best?

First published on her blog.
Do Share It If You Can Relate It To Your Mother.