The Surprise Planners
Radhakrishnan is a BE, and was working in Berger Paintings as Area Sales Manager, Bangalore. With a strong sales background and experience of more than 8 years. Velz is a DME and is still working with a MNC as Senior Engineer. He has more than 10 years of experience in Production and Quality, Suppliers and workforce management. Velz and Radhakrishnan, got together in 2009 to start The6.in – The Happiness Consultants.
In this exclusive conversation with LifeBeyondNumbers, Velz and Radhakrishnan share their journey, the kind of work they are doing, their challenges and learning and much more…
Inception of The6.in
What we are doing today, is not something that we chanced upon suddenly. Even as young college students we did enjoy a reputation for surprising people with our ingenuous and whacky ideas, only we never thought it would eventually become our vocation. After college and well-paying engineering careers, and after pursuing someone else's dreams, we realized that we would be much better off pursuing our first love, and so we got back to formally start The6.in — because it's much more fun this way.
What is The6.in
If you want your loved one to experience that special dose of Happiness, welcome to The6.in, the Happiness Consultants. From personalized gifts to flash mobs, from self-singed lullabies to personalized live band music, from a ride in mid sea to a helicopter ride up in the air, we offer surprises in all sizes. We have started the6.in in pilot mode. We planned and executed surprises first for our friends and friends of friends. In 2011, we had our first office – a Kiosk, and we started providing service to the people of Coimbatore. We upgraded to our experience center in 2012. Till now we are running our service in Bootstrap mode only.
This February we stood first in StartupPattari Workshop an event organized by Coimbatore Innovation & Business Incubators (CIBI) and we are now into accelerator program. Till date we have delivered 1000 smiles.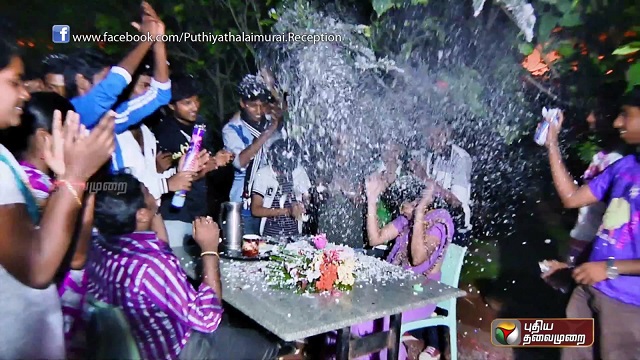 The Way Ahead
We already have our service in Chennai, Bangalore and Coimbatore. We could ascertain that by end of this year we will be having at least 3 outlets in Chennai selling Surprises. We will be having our presence or partnership in all the Metros. We should be opening our stores in US and Europe as well in 5 years down the line.
Challenges and Learning
Coming from a middle class family and being first generation entrepreneur – getting approval for business from family itself is a tough task. Our family needs our salary to run. So we have started the6.in when we were working. We take the orders and we create all the stuffs after hours. Sometimes we have to bunk our office to execute the orders. It took us some time to understand the basics of business as we are from Technical background. Financial crisis can test your passion as an entrepreneur(laughs).
Don't give up your passion. Passion should weigh more than emotions. Build networks away from your circle related to business because many of the time your friends agree with whatever you say. Learn the basics of business as you may be from a technical background. Should learn how to manage finance as credit terms will really swing your profits. And while taking care of it all, we should also balance our family.